Playlist of the Week: Welcome to College Parties
Dear first year students,
Welcome to college. In case Saturday nights at Kelvin Smith Library aren't your vibe, here's a list of songs you will hear at every single party you go to this semester.
"God's Plan"

–

Drake
When Drake released "God's Plan" in January of this year, it immediately broke the single day streaming records of Apple Music and Spotify. This extremely popular song comes equipped with a meme-starting chorus. If you have not experienced hearing a hundred people screaming about how much they love their bed and their mother—well, you will soon.
"Psycho"

–

Post Malone feat. Ty Dolla $ign
Our second song is a switch from crowd-pleasing banger to crowd-pleasing, mildly-depressed slow song. Grab the person next to you or retreat to the corner to cry as Post Malone's second billboard number one hit takes you on an emotional journey. It may not have been well-received critically, but a triple Platinum rating and Post Malone's popularity will drive "Psycho" onto most party playlists.
"Broccoli"

–

D.R.A.M. feat. Lil Yachty
"Broccoli" might officially be a throwback, but it should still be a mainstay on the speakers. Many upperclassmen might remember the song and use it to brag about D.R.A.M.'s appearance two years ago at The Jolly Scholar as part of the UPBeats concert series.
"I Like It"

–

Cardi B, Bad Bunny and J Balvin
Cardi B has taken over the world, and anyone thinking that University Circle is going to be excluded from the movement is delusional. "I Like It" is the most popular of the many hits produced by the enigmatic rapper, and with an incredible danceability and bilingual appeal it has all the makings of a being a "Despacito"-style hit.
"Havana"

–

Camila Cabello feat. Young Thug
Camila Cabello's "Havana" exploded onto every pop station and pregame playlist when it began playing on the radio last September. The Latin-influenced track has maintained its popularity in commercial radio rotation and with DJs. Expect to keep hearing it this fall.
"Mr. Brightside"

–

The Killers
Last on our list is The Killers' "Mr. Brightside," a song whose verses are exactly the same and whose lyrics are so singable that it competes with "Don't Stop Believin'" as one of the most well-known party songs of all time. There's always a few people that sigh and stare with derision as the rest of a party starts calling a cab, but speaking as one of the majority who really enjoys ignoring the sick feeling in my stomach, "Mr. Brightside" is an absolute bop and not going anywhere.  
About the Writer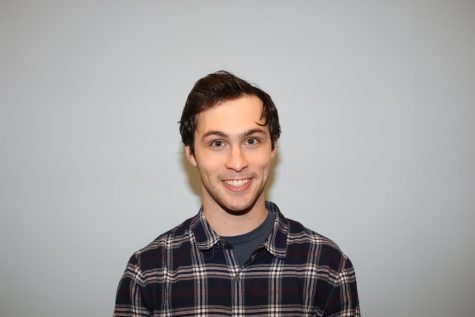 Henry Bendon, Staff Reporter
Henry Bendon is a fourth-year political science major who has been writing and taking photos for the Observer since the fall of 2016. In his time with...