Group calls for probe into racist tweets from a Cleveland police officer
Plus, Medicare fraud, a rape indictment and Kevin Love news
We boil down what happened in Cleveland this week.

Group calls for probe into racist tweets from a Cleveland police officer
The Council on American-Islamic Relations has requested a probe into Sergeant Frank Woyma's Twitter feed, which features tweets of racist statements, including retweets with the caption, "We will turn back the Muslim hordes" as well as his own tweets about the alleged "birthplace" of Barack Obama in Africa. The Cleveland Police Department, which has a policy that forbids its officers from releasing statements that may be discriminative, has released a statement saying that it will look into the issue.
Dentist under investigation for Medicare fraud and bad dental work
Cleveland dentist Robert Rouzad is under investigation for Medicare fraud as well as bad dental work. Rouzaud has been billing Medicare for work that needed pre-authorization while submitting paperwork suggesting that the procedures didn't. He also has been billing patients to have the same teeth filled. Over the course of nearly five years, Rouzaud has received over $1 million total. Rouzaud also has a history of performing dental procedures in unhygienic conditions as well as using non-FDA approved devices. The United States Health and Human Services first got its teeth into Rouzaud's paperwork at the dental office after a recent raid.
Former Greyhound mechanic working at Chester Ave station arrested for rape
Willie Ewing Jr., 58, has been charged and indicted for two rape cases that happened between 2003 to 2008 at the Chester Ave. Greyhound bus station. The similarities of the cases, which both involved having the women out for drinks and then raping them afterward, have led the investigators to believe that the Ewing may have assaulted more women. Ewing worked for Greyhound as a mechanic for 27 years, according to his resume.
Kevin Love returning to Cleveland Cavaliers
Kevin Love is slated to come back to the Cavs for five years and a price of $110 million, after opting out of the final year of his contract. The news came after rumors of Love being discontent with the team as well as rifts between Love and LeBron James.
Leave a Comment
About the Writer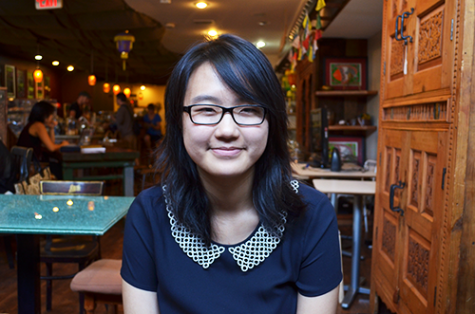 Jessica Yang, Director of Web and Multimedia
Jessica Yang is a second-year Biochemistry and Psychology double major student. In her spare time, she enjoys watching movies, reading books and fan-girling...