President Obama speaks at the City Club; Police get photo of Akron man who pooped on neighborhood cars; Steve's Hot Dogs burns down
We boil down what happened in Cleveland this week.
President Obama speaks at the City Club
President Barack Obama spoke at the City Club downtown on March 18. During his speech, he touched on the country's economic status, saying that he believed the United States was doing a good job of recovering from 2008's crisis.
However he criticized Republicans' proposed $3.8 trillion budget, which aimed to repeal the Affordable Care Act and make changes to Medicare and Medicaid. Obama said that the budget would hurt middle class families.
"Their rhetoric doesn't match reality," he said. "The walk doesn't sync up with the talk… [The Republican's budget] doesn't embrace middle-class economics. It's the opposite. It doubles down on trickle-down economics."
Obama also announced that he will be investing $500 million in manufacturing. The money will go towards a new textiles-based manufacturing institute competition led by the Department of Defense.
Police get photo of Akron man who pooped on neighborhood cars
After three years, the "Bowel Movement Bandit" has finally been caught. But only on film. A man in the Kenmore neighborhood of Akron has pooped on or inside at least 19 parked cars since 2012. However, police hope to find the individual  after a resident took a picture of him on March 11.
The man who took the picture set up a time-lapse camera looking for the culprit, who had defecated on his daughter's car on seven different occasions since Oct. 27.
The police are still trying to identify the man in the photo.
"The photo shows the guy bent over on the hood, pants to ankles defecating on the car," said Akron police Lt. Rick Edwards to NBC News. "We need to know who this person is."
Steve's Hot Dogs burns down
Popular westside restaurant Steve's Hot Dogs burned down on March 17, taking a big piece of Cleveland history with it.
Steve's has been a Cleveland staple since April 16, 1953. It has served locals and visiting celebrities, including Drew Carey, Bill Cosby and George Clooney.
The restaurant, located on the corner of Lorain and West 50th St., burned down after a fire in the kitchen. All of the customers and everyone inside got out safely, but the building wasn't salvageable.
"It's such an institution," said owner Ed Salzgerber to The Plain Dealer. "Now, look, you can look right through and see the sky and the building behind it."
About the Writer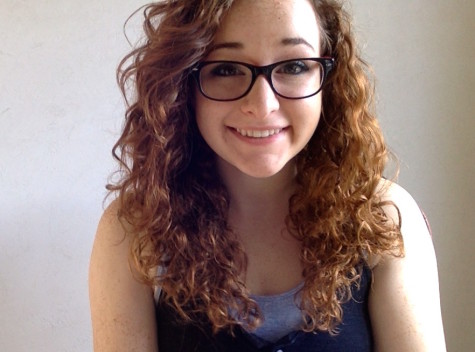 Julia Bianco, Director of Web and Multimedia
Julia Bianco is a senior cognitive science and political science student currently working as The Obsever's Director of Web and Multimedia. She has...