Preview: Fall Convocation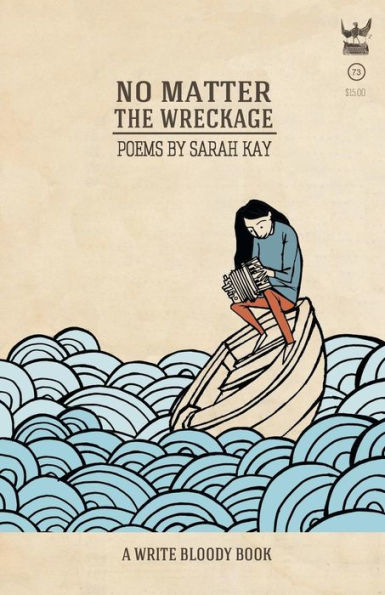 On Wednesday, Aug. 29, students, staff, faculty and community members will gather at Severance Hall to carry on the annual tradition of Fall Convocation. This year's keynote address will be delivered by Sarah Kay, the Elaine G. Hadden Distinguished Visiting Author for 2018 and the author of this year's common reading book, "No Matter the Wreckage."
Fall Convocation serves as the first formal celebration of each academic year. The program is seen as a bookend to the end-of-year Commencement ceremony. In addition to a keynote address, the ceremony includes an academic procession and a presentation of Distinguished University Professors.
Since 2002, Case Western Reserve University has chosen a common reading book for its incoming first-year class that serves as the basis of discussion for first year seminars. "No Matter the Wreckage," a poetry book, was chosen in an attempt to unite the Class of 2022 on the basis of themes like love and self-identity, while also urging them to discover their personal meanings of such themes.Previous common reading books include Sarah Vowell's "Lafayette in the Somewhat United States" and Anthony Doerr's Pulitzer Prize winning "All The Light We Cannot See."
The New York native began performing poetry at age 14 at the East Village's Bowery Poetry Club. She was the youngest National Poetry Slam competitor in 2006, which she participated in once becoming involved with the Poetry Club's Slam Team.
Kay received her Master of Arts in teaching from Brown University and has since been an education advocate and keynote speaker for various international organizations. According to her website, she was the youngest honored speaker in the history of Southern Methodist University's Willis M. Tate Distinguished Lecture Series.
Since her poetry career took off, Kay has performed at the United Nations, Carnegie Hall and in over 25 different countries. Known for her spoken word poetry, Kay's works have been featured in the Netflix show "13 Reasons Why" and on T-shirts created by Uniqlo. "No Matter the Wreckage," the poet's second collection of works, was published in 2014.
Fall Convocation will take place in Severance Hall on Aug. 29, 2018 at 4:45 p.m. The event is free and open to the public. Students can register for the event online.
About the Writer
Katharine Toledo, Staff Reporter
Katharine (Katie) Toledo is a second-year student from a suburb of Columbus, OH. She is a pre-law student double majoring in political science and economics...