Republican National Convention gets a CEO; Superman flies into CLE
We boil down what happened in Cleveland this week.
Republican National Convention gets a CEO
Jeff Larson, a Republican National Committee (RNC) staffer, was named the chief executive officer of the 2016 RNC, which will take place in Cleveland in the summer of that year.
Larson previously served as the CEO for the 2008 Republican National Convention in Minneapolis-St. Paul. He was also the Chief of Staff for the 2012 RNC.
Before he began working for the RNC, Larson worked as a campaign staffer for George H.W. Bush and adviser for George W. Bush.
"The RNC has a lot of demands heading into the presidential cycle, and producing a successful national convention for our nominee is one of the most important," added RNC Chief of Staff Katie Walsh to the Northeast Ohio Media Group. "I'm looking forward to the opportunities ahead and working with Jeff to organize a great convention in Cleveland, where we will nominate the next president of the United States."
Superman flies in to Cleveland
In honor of Superman's Cleveland creation, a new statue of the hero will be erected near the Rock and Roll Hall of Fame and Museum downtown.
Jerry Siegel and Joe Shuster first created Superman in the early 1930s in Glenville, OH.
"For years people have asked why Cleveland does not have a statue to commemorate the creation of Superman and honor local creators Jerry Siegel and Joe Shuster," Richard Pace, a founding member of the Siegel and Shuster Society, told The Plain Dealer. "Now we will."
The statue will be sculpted in steel by David Deming, who has been working on it for six years. It will be painted "Superman blue," but will also contain bits of red and yellow. It will be 12 feet tall.
"People will be able to walk around the statue and see it from all angles," said Pace. "This will be iconic, representing a piece of Cleveland history and pop culture. Placing it between the science museum and the rock hall is perfect. Every kid is going to want to see it, and everyone will want their picture taken in front of it."
There will also be three life sized-statues of Siegel, Shuster and Joanne Siegel, wife of Jerry and the inspiration for Lois Lane. The project will be financed through private donations made to the non-profit company Superman Statue LLC.
Leave a Comment
About the Writer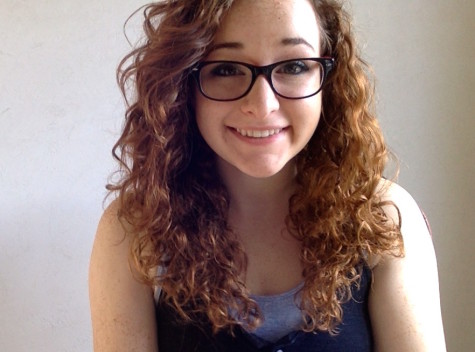 Julia Bianco, Director of Web and Multimedia
Julia Bianco is a senior cognitive science and political science student currently working as The Obsever's Director of Web and Multimedia. She has...