Over 400 campus projects presented at Research ShowCASE
This campus prides itself on research. Last Friday, April 17, even the usually sports-oriented Veale Convocation Center was taken over by students in business attire standing in front of posters and booths which showed off their academic advances.
Research ShowCASE, the second annual event put on by Research ShowCASE and Intersections in conjunction with the SOURCE department on campus, went from 9 a.m.-3 p.m. It included presentations and visuals of research by students, staff and faculty at Case Western Reserve University.
More than 400 projects were present, ranging from basic applied science to entrepreneurship. Due to the sheer size of the showcase, the ShowCASE programming board introduced the mobile app Guidebook this year to help visitors plan their visit more easily and navigate the area better.
"I was surprised to see how wide the range of research topics were, and personally encouraged to participate in following years," said sophomore Jeremy Chang.
Kevin J. Kelley, the president of the Cleveland City Council and alumnus of Case Western Reserve University himself, kicked off the event with a keynote. He praised CWRU's commitment to research and stressed the importance of research to the country and internationally.
Around noon, the flow of attendees started to increase, and the event started to pick up with the influx of students, judges and visitors. This allowed many to talk about the research projects that they spent their time on and gain feedback.
"[Research] ShowCASE was a great platform for my senior design team and I to discuss a project that we had been working on for the past two semesters," said junior Rohan Peer, whose EBME 380 project focused on creating a sanitation device that could be used with hospital beds to lower rates of healthcare associated infections. "We were able to get real time feedback on our project from faculty members and also create external interest in what we had accomplished."
For others, Research ShowCASE was an opportunity to network and connect with others in their fields.
Senior Jonathan Hess had a poster presentation on the effects of ultraviolet radiation on skin cells specialized to secrete skin pigments. "Research ShowCASE was a great opportunity to not only let the community know what I've been working on, but also to see all the amazing things CWRU is up to," he said.
For those whose research was judged during the event, Research ShowCASE provided the opportunity to win monetary prizes based on various categories including presentation skills and understanding of material presented.
About the Contributor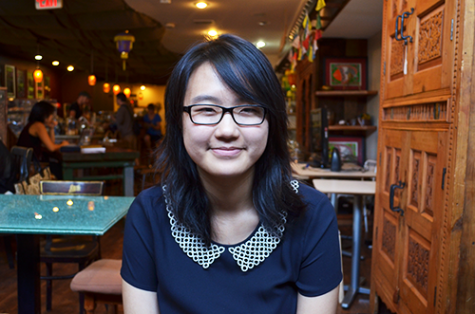 Jessica Yang, Director of Web and Multimedia
Jessica Yang is a second-year Biochemistry and Psychology double major student. In her spare time, she enjoys watching movies, reading books and fan-girling...