Researcher presents Genealogical Workshop at Western Reserve Historical Society
Genealogist Dr. Deborah Abbott, a former professor at Cuyahoga Community College, spoke on Ohio African-American history at the Western Reserve Historical Society's Genealogical Library on Saturday, Feb. 3. She primarily discussed the state's role in the Underground Railroad.
"I think of these individuals who had no opportunities," said Abbott, who focuses on tracing the lineage of African-American families. "Here I stand as a descendant of slaves with a Ph.D. I used to cry when I said that; I don't cry too much now."
Abbott said she used to keep a picture of a beaten slave in her office as a reminder of what her ancestors had to go through. According to Abbott, Ohio had more abolitionist societies than any other state. The state contained 700 safe houses, helping an estimated 40,000 slaves escape to Canada.
Due to its proximity to Canada, Ohio was a key stopping point on the Underground Railroad, a network of safe houses for escaping slaves. Many Case Western Reserve University students walk past a piece of that history every day. The Cozad-Bates House, a vacant building between Uptown and Little Italy, was once a safe house for slaves seeking freedom.
"They came here to make things better," said Abbott. "They had a vision that the next generation was going to be alright."
Abbott described the variety of ways in which slaves would escape capture. Abbott shared the story of one couple, Ellen and William Craft, who fled by train. Ellen could pass for white, so she impersonated a sick white planter, while William pretended to be her servant. Another man, Henry Brown, mailed himself to Philadelphia in a box with three air holes.
Between stories, Abbott described the technical aspects of her research. She spends days combing through old manuscripts and government documents. Abbott seeks the underlying human element behind the names and dates.
"No one cares that your grandfather was named George," said Abbott. "They care about what happened around them."
Her attention to detail led one audience member to call her "the Gossip of 1850."
The Soldiers' and Sailors' Monument in Public Square prominently displays Abbott's work. Inside the monument, there is a list of Cuyahoga County Civil War veterans. According to Abbott, she found the names of many African-American soldiers who were missing from the original monument. The additions section of the memorial now honors those veterans.
"The computer gets you started. The fun is when you hold the words your ancestors had so you know what they went through to get you here," Abbott said.
The Genealogical Library has had several famous patrons. According to Western Reserve Historical Society reference supervisor Ann K. Sindelar, the library has frequently worked with the TLC documentary show "Who Do You Think You Are?" and "Finding Your Roots," the PBS show hosted by Henry Louis Gates Jr.
"We've worked on Barack Obama and Princess Diana's family histories," Sindelar said. "The future king of England has Ohio roots."
The library hosts similar workshops once a month. Kathyrn Reinhardt, a library volunteer, recommended next month's workshop "Opening the Door to Family History" for CWRU students who wish to learn more about their families. Reinhardt encourages students from all parts of the country to come and discover more about their genealogy.
"I met five people in Missouri who had the same great-grandmother as me," said Reinhardt. "It fulfills the picture of who you are. It's an adventure. Everyone has their own story."
Abbott will be a featured speaker at the African American History Symposium on March 10 at the Church of Jesus Christ of Latter-day Saints in Westlake.
About the Writer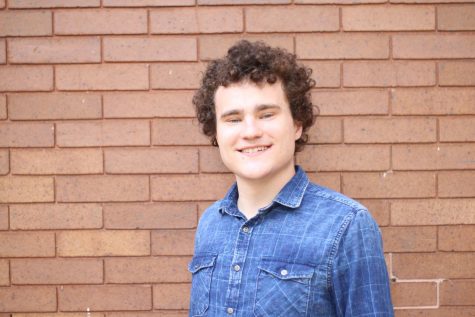 Matt Hooke, Executive Editor
Matt Hooke, The Observer's executive editor, is a fourth-year student studying English. This is his first year as executive editor after spending time...