RHA, USG call for consolidation of housing rates
USG approves Housing Task Force's revised resolution
This past Tuesday, the Undergraduate Student Government (USG) approved a resolution put forth by the vice president and president of the Resident Housing Association (RHA) as well as the president and vice president of USG. This resolution, passed after its revision, addresses student concerns about current housing rates, includes provisions to consolidate some housing rates and calls for greater freedom in housing selection for students on financial aid.
After receiving 371 submissions from the upperclass survey and 254 submissions from the second-year survey conducted at the beginning of this semester, USG and RHA analyzed the data collected. The data indicated that students more frequently chose housing based on prices instead of roommate selection. It also showed that the current rate structure was confusing. In fact, the authors of the resolution explain that there would often be confusion about what the actual room rates were because there were too many different prices.
"The reason we thought this was something that should be addressed is that with 22 rates, the housing selection process is difficult. More importantly, people often resort to picking their housing based on the pricing rather than the people they want to live with," said Acadia Fairchild, the RHA Executive Vice President of Residential Relations and also an author of the resolution. "This can lead to conflicts with suite mates, and it is not the environment University Housing wanted to facilitate."
The original resolution that was rejected by USG General Assembly did not include a call for more public exchange of information between University Housing and Financial Aid. The addition of this information will potentially help students figure out what the most financially responsible decision would be.
The passed resolution covers more specific goals for both University Housing and the Office of University Financial Aid. USG wants University Housing to consolidate the per-resident room rates in the Village at 115th as well as the Apartments at 1576 to give students the ability to choose their roommates based on preferences instead of prices. It also states that University Housing should continue to update their comparative rate schedule for peer institutions; the new resolution prepared by USG shows that Case Western Reserve University, while still comparable, is on the higher end of prices for undergraduate housing.
"We feel that these changes are important so residents can choose where they are living based on their roommate preferences rather than on the cost," said Fairchild. "It is also important to retain low cost options and clarify a student's loss of financial aid if they move off campus."
USG also wants University Housing and the Office of University Financial Aid to clarify what the grant retention policy is regarding on-campus housing, so students will be able to figure out what financial decisions will work best for their scholarship needs. There is a call for a more open dialogue between students and the administration regarding increasing housing costs. During the USG General Assembly on April 19, Prince Ghosh, a first-year student representative, mentioned that the long-term plan would be to completely abolish the policy that reduces students' financial aid when they move off campus.
"I think this resolution is the product of an awesome collaboration between campus administration, RHA and USG." said Chippy Kennedy, USG president. "It is a start to USG-RHA joint resolutions, it is a start to a committee that addresses major housing concerns, and it is a start to true work being done on important student initiatives."
About the Contributor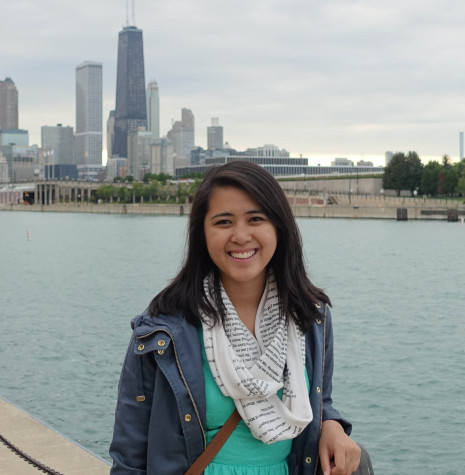 Jeniece Montellano, Social Media Editor
Jeniece Montellano is the social media editor for The Observer and occasionally covers stories for the news and arts and entertainment sections. She has...