Rodents, bare hands and improper cooling
Health code violations you may want to know before dining in Little Italy
Little Italy is a popular location for Case Western Reserve University students. Restaurants in the area are often expensive because of the draw of Italian food.
Unbeknownst to some customers, they are also some of Cleveland's most frequent health code violators. Mama Santa's, Maxi's Bistro, La Dolce Vita and Nido Italia are among the top critical violators in Cleveland between 2016-2017. Critical violations are those that can directly lead to a food borne illness.
Each violation can be found in a database created by Cleveland.com that details violations over the period between March 2016 to February 2017. The Cleveland.com article showcasing the database was last updated on June 8. The list below only accounts for critical violations.
La Dolce Vita
Sitting on the corner of Mayfield and Murray Hill and on top of the list, La Dolce Vita ties with Nido Italia for the most critical violations, at 11. At the time of the inspections, the restaurant had no health reporting policy and did not advise customers properly of the risk of consuming raw and undercooked food. Employees had cooled food at dangerous temperatures, and dried food residue had accumulated on the deli slicer and can opener. Perhaps the worst violation: rats lived in the building. Inspectors observed fresh rat droppings in their basement.
Nido Italia
Tying with the La Dolce Vita at the top of the list, Nido Italia also failed to advise consumers about the risk of eating raw or undercooked animal products and accumulated dried food on the can opener blade. They did not install an air gap in all of their sinks, which prevents the backflow of bacteria infested water.
Nido Italia also used a large tub to cool Caesar salad dressing that contained eggs. Inspectors also saw employees touch ready to eat food with their bare hands. The shellstock was also ambiguous, with no identity or date on the package.
Lastly, an employee wore a tank top while working in the kitchen, exposing his armpits as food was being prepared.
Mama Santa's
Though ranked amongst the top pizza places in Cleveland, Mama Santa's is tied for third on our list of violators in Little Italy, with 10 critical violations. Inspectors found mildew on the inner surfaces of the ice machine and witnessed dirty utensils.
Mama Santa's held "time/temperature control for safety" (TCS) food for more than 24 hours, such as their alfredo sauce, but did not properly label them. Inspectors took note of the pizza condiments and whipped butter sitting at ambient temperatures and hand sinks used to wash utensils and vegetables.
Maxi's Bistro
Maxi's Bistro ties with Mama Santa's for third in critical health code violations. Inspectors observed sauce cooked at 10 a.m. Maxi's allowed the sauce to cool until 3 p.m. in the sink without its temperature taken. Their pasta and sausage, which had no date markings, had internal temperatures in the danger zone of 41 to 135 degrees Fahrenheit.
Maxi's also had no air gap to prevent back-siphonage in the handsink. Dried food residue was found on their deli slicer, and TCS foods kept more than a day were improperly marked.
Presti's
Presti's is consistently a student favorite for desserts, but ranks highly on our list for violations at eight critical violations. Their cooling process and health reporting received citations. Hot and cold items were held in the danger zone, and butter was also stored at room temperature.
Food in the Presti's deli case had temperatures of above 41 degrees. Foods supposed to be thrown away were unmarked and kept with food ready to eat. Inspectors observed an accumulation of dried food residue on the can opener.
Washington Place Bistro & Inn
Washington Place Bistro & Inn can be found on the corner of Cornell Road and Murray Hill Road. Upon visiting, health inspectors found, with eight total violations, that their warewashing machine fell short of the 180 degrees required to sanitize equipment properly. Their hot water sanitation also fell short, only reaching 134 degrees.
Washington Place also had no health reporting agreement available at the time of their inspection. Raw fish, lobster and raw chicken had temperatures in the dangerous zones. Some of their menus lacked adequate information regarding the risks of consuming raw and undercooked food. Dried food residue accumulated on their probing thermometer, and their refrigerated veal patties had an internal temperature of 47-48 degrees Fahrenheit.
Mia Bella
In one of their seven critical violations, Mia Bella had no date or tags on their shellstock container.  Inspectors also observed rodent droppings in the restaurant, as well as a litter box in the basement.
Further, they lacked chemical sanitizer in their dish machine and held several food items in the danger zone.
Nora
At the time of the visit, Nora did not require employees to report their health in a timely, verifiable manner. TCS foods were not held at the correct temperature to prevent foodborne illness. Their menus also did not properly inform customers of the risks of consuming raw or undercooked animal foods.
Inspectors observed rodent droppings in the basement storage area, rounding out the report at six critical violations.
Valerio's Ristorante
Valerio's Ristorante received citations for being unable to demonstrate proper knowledge of safely using chemicals in a food service operation. They had no health reporting policy on file.
Among six violations, inspectors observed dried food on the deli slicer, fresh fish in a sealed reduced oxygen package and veal being held at incorrect temperatures.
Michaelangelo's
At Michaelangelo's, TCS foods were not held at the proper temperature. Several items had internal temperatures in the danger zone. Cooling logs were not maintained and did not display how to correctly cool food.
The restaurant did not have a proper health reporting agreement on file at the time of their inspection, where five total critical violations were reported. Their invoice and tags were also unavailable for review.
La Pizzeria
La Pizzeria's produce, cold cuts and Italian sausage had no date markings, one of four violations at the restaurant. Their wash solution was held at 96 degrees Fahrenheit. The restaurant also did not practice proper cooling methods or ensure that employees reported information about their health.
Primo Vino
Primo Vino received three critical citations. Inspectors witnessed an employee touching and cutting bread with their bare hands, and an employee used contaminated gloves while preparing food.
Primo Vino was also cited because of their cooling methods.
Algebra Tea House
Algebra Tea House, with three critical violations, wiped food contact surfaces after food prep without any sanitizing rinse. There were also bees in the tea house.
Valentino's
Valentino's received a citation for failing to demonstrate a proper health reporting policy at the time of the inspection. They used their microwave to reheat meatballs to 135 degrees Fahrenheit, not enough to fall outside of the danger zone. Inspectors also observed day-old dried food residue on the deli slicer. The report totaled three critical violations.
Corbo's
Corbo's, also with three critical violations, is another campus favorite for desserts. They received citations for not discarding expired dairy products, improperly storing utensils in the handwashing sink, along with trays and wiping cloths.
Guarino's Restaurant
Inspectors observed mouse droppings in multiple places, such as on the floor behind and between equipment, exposed pipes, shelving and racks. Guarino's also did not cool sauce using proper parameters and allowed food debris to accumulate on the deli slicer, totaling three critical violations.
Lounge Leo
Reporting two violations, inspectors observed fruit being cut for drinks with bare hands, as well as beverage lines not sealed from ice used for drinks at Lounge Leo.
Club Isabella
Inspectors did not find a health reporting agreement on file at Club Isabella, and also spotted ants on the counter near the sugar, for a total of two violations.
About the Writer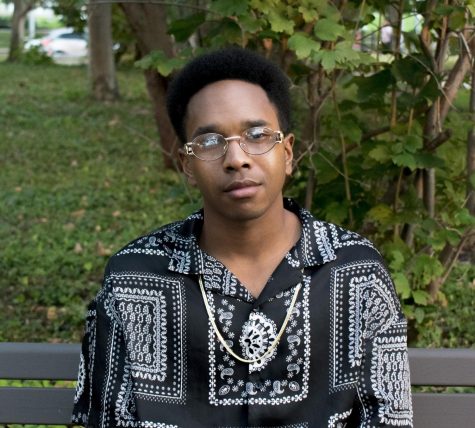 Kevin Smith, Executive Editor
KJ is a fourth-year Pre-Law student and sociology major who also minors in psychology and English. He is a Cleveland native, a member of the Emerging Scholars...