Rugby club ready to rumble
"Are you tired of commercials in football? Are you tired of commercials in baseball? Do you want to sit down and watch two hours of action that doesn't stop? Come watch a rugby match."
Those rhetorical questions come from members of the Case Western Reserve University Rugby Football Club giving their pitch for students to show up at their opening match. They start the fall portion of their schedule Saturday, Sept. 10, with a home match against the University of Akron.
The club has come a long way since its creation during the fall 2014 semester. Originally founded by four guys who just wanted to keep playing rugby after high school, the team has been officially recognized by the Athletics Department as one of the 17 club sports on campus.
According to Club President and third-year pre-med student Kyle Macdonald, "The first year was [about] getting everything together." That included recognition from University Student Government (USG), getting fields available for practices and scheduling games.
The second year was a lot more successful for the club. They joined the Great Lakes Collegiate Rugby Conference in the National Small College Rugby Organization. They also improved on the field, posting a 3-2 record in their spring split.
The team added two coaches as well. Graduate student Kevin Newhams serves as the head coach and works with the backs while doctoral candidate and New Zealander Gareth Craze is an assistant coach who works with the forwards.
Fourth-year chemical biology major Alex Haueisen attributes the success to building a solid foundation of players new to the sport of rugby. He said, "[The] second year, a bunch of people who hadn't played joined." By allowing fresher members to play and gain experience, the club built a solid core of players going into this year.
Members are excited about the upcoming season because of a large influx of new members who have played rugby before, official club status and a team that has bonded very well.
Macdonald said, "Our recruiting has gone a lot better than it has in the past," which he attributes to better advertising through the Athletics Department and USG. Haueisen added that by having more members, the team has "lots more talent to pick from" and is better as a result.
One of the main strengths of the team is the bond formed between all of the players, not surprising given the close-contact—ever seen a scrum?—plays in rugby. There is a strong camaraderie amongst team members that's hard not to ignore. Players are constantly joking around with each other and frequently hang out after games and practices. And it's not like it's between life-long friends. Many of the members are new to club, joining in the past year.
Haueisen believes the team's greatest strength is its intellect. "We play the game with a lot more intelligence and creativity than most of the teams," he said. "We run plays and play a strategy that's pretty complex and most of the teams aren't smart enough to do that." When fans watch a CWRU rugby match, they should expect to see plays never done before on a rugby pitch.
The team expects Macdonald, fourth-year back Alexander Previts and fifth-year forward Ray Gajkowski to be the main contributors on the pitch. Additionally, new players hitting the ground running to the start of the season will be key for the club to succeed.
CWRU Rugby Club plays their first three matches at home and finishes the season with three road tilts. They are always looking for more supporters and promise a fun time for all. Especially if you don't like commercials.
About the Contributors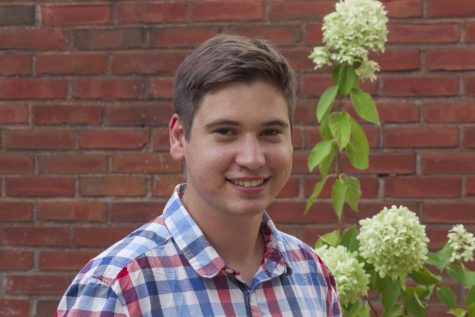 Eddie Kerekes, Executive Editor
Eddie Kerekes is in his fourth year studying chemical engineering while also pursuing a minor in German. He serves as the executive editor. Previous roles...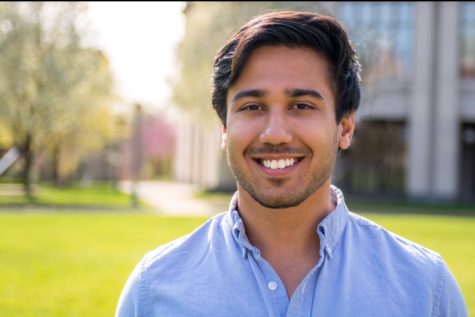 Anmol Nigam, Photography Editor
"Over-ripe sushi,
The Master
Is full of regret."

- Yosa Buson

You can contact him at axn236@case.edu.