Schachter: Gabby Petito and the missing white woman syndrome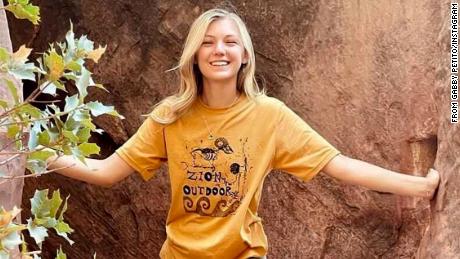 Rajah McQueen was last seen in a car with her boyfriend in Cleveland, and has now been missing for nearly four months. Paige Coffey is another young woman who has been missing for almost two years and was last seen with her boyfriend at Steelyard Commons in Cleveland. 
Gaby Petito, a 22-year-old woman who was on a road trip with her boyfriend in Wyoming, was declared missing nearly one month ago. Since then, Petito's case has become a national sensation, blasted all over social media and widely covered by news outlets. This broad coverage helped move the case along, as someone who had incidentally recorded the location of Petito's van helped the police locate her remains. 
Evidently, the popularity of Petito's case was vital in aiding the police and bringing her family closure. But after seeing Petito's name in the headlines, I wondered, is she the only person to have gone missing in the past month? Why have I barely seen such extensive coverage and support of a missing person case like this one?
After doing some research, I found that many people have spoken out about the disproportionate amount of attention that Petito's case has received compared to the over 600,000 people that go missing in the U.S. each year.
Why is it that I have never seen Rajah or Paige in the headlines? 
Some people credit Petito's disproportionate attention to her active social media presence. Her photos and videos have allowed people across the country to crack the case from their living rooms. Petito's body was found after a vlogging family uncovered footage of her van in one of their videos. This case has allowed people obsessed with true crime to take part in an active, surprising case.
If we are being honest though, we are forced to acknowledge an uglier societal truth: Petito was a beautiful white woman. TV journalist Gwen Ifill coined the issue as the "Missing White Women Syndrome;" "If there's a missing white woman, you're going to cover that, every day." Newsman Jon Stewart created a satirical algebraic function to solve for minutes of TV news coverage dependent upon family income, abductee cuteness, skin color, length of abduction and media savvy of the grieving parents.
In this country, the life of a white woman is placed at a higher value than that of a woman of color. 
In Wyoming alone, where Petito disappeared, 710 Indigenous people went missing between 2011 and 2020. In fact, nearly 40% of missing persons in the U.S. are people of color. In a recent statement to the press, Petito's father acknowledged the disproportionate attention and urged everyone "to help all the people that are missing and need help." 
Echoing his words, we all need to be aware of what stories we view and ask ourselves if we are feeding into a system of bias?
Thankfully, Petito's tragic case got the help it deserved. But what about Rajah, Paige and the countless others who are still missing? They deserve more of our attention, and their grieving families deserve help and closure as much as Petito's. We should be giving equal coverage to all women, not based on the color of their skin or what value society may have placed on them.