Law School's former interim deans named as co-deans
After nearly two years of leading the Case Western Reserve University School of Law on an interim basis, Jessica Berg and Michael Scharf have been appointed as deans.
During their time as interim deans, the law school made gains in application numbers, bucking a national downward trend. The institution also moved up in various school rankings and decreased their admissions rate, and set annual fundraising records.
"Every gain the law school has made in recent years comes from a team effort involving an extraordinarily dedicated group of faculty and staff, as well as fantastic engagement from our alumni and students," said Berg and Scharf.
Berg and Scharf were selected over the summer by a search committee of faculty, staff, students and alumni, led by Provost Bud Baeslack and chair Max Mehlman. They were the only nominees.
Continuing on from their success as interim deans, Berg and Scharf hope to work with the community and alumni to plan for the school's future.
"The school has benefited from the talents, ideas and perspective of all of these constituents, and we will continue to consult extensively with them in the years to come," they said.
Goals include continuing to increase fundraising and applications, as well as improving on the new curriculum that launched in the fall of 2014.
"In a couple of weeks we will be debuting our new responsive design website, which highlights some of the exciting new efforts throughout the school," they added.
Holding the law school steady through the changing environment of the legal field is important to the new co-deans.
"The more stability, consistency and confidence we demonstrate and inspire, the better off our school, and our field overall, will be," they said.
Community outreach within the law school is another part of their plan.
"Our faculty includes some of the top legal minds in the nation, and they draw remarkable students," they said. "The more we tell their stories, the greater our stature will be. Those gains then help attract greater philanthropy and more outstanding applicants. It's a virtuous circle. As deans, we want to be a part of celebrating our community, which in turn helps advance it."
Their promotion comes right on the heels of the news that former School of Law Dean Lawrence Mitchell will not be returning to CWRU, following allegations of sexual misconduct from law school faculty. Mitchell was initially supposed to return to CWRU as a professor in August, but left to pursue "other professional opportunities."
About the Contributor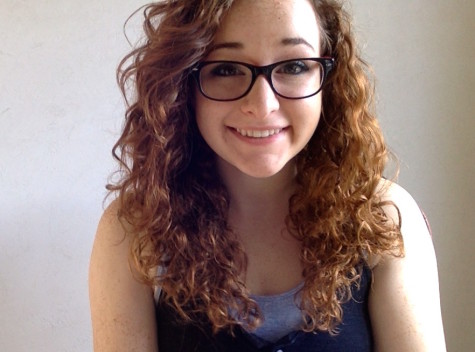 Julia Bianco, Director of Web and Multimedia
Julia Bianco is a senior cognitive science and political science student currently working as The Obsever's Director of Web and Multimedia. She has...