"Trainwreck" doesn't pull any punches
In 2010, Amy Schumer did her first televised 30 minute stand-up special on Comedy Central. She made jokes about her appearance, her love life, her family. At one point, she set the audience in stitches with the line, "I know what I look like. Like, you'd bang me, but you wouldn't blog about it." Five years ago, Amy Schumer already had her signature style down.
For fans of Schumer's stand-up or her Comedy Central show "Inside Amy Schumer," "Trainwreck" is the gift that just keeps giving. The movie has her stamp all over it: it's raunchy, honest, feminist, sex-positive, and, most importantly, laugh out loud funny.
Schumer plays Amy Townsend, a magazine writer whose life is, basically, a trainwreck. On a work assignment, she meets Bill Hader's sports doctor, and, if you've ever seen a romantic comedy, I bet you can figure out what happens next.
In that manner, "Trainwreck" isn't any different from a movie starring Jennifer Aniston or Julia Roberts. However, in so many others, the film sets itself apart. The supporting cast, for example, is made up of Schumer's comedian friends, hilarious people who you wouldn't see backing up a Sandra Bullock-type: Dave Attell, Mike Birbiglia, Rachel Feinstein, Nikki Glaser, Bridget Everett and more all make appearances.
Meanwhile, the dialogue is refreshingly, sometimes painfully, honest. Backed up by the interesting decision to leave most of the scenes unscored (a bold choice in a world where silence is almost unheard of), the writing makes the film feel realistic. Schumer's characters don't speak in cliches, but they rarely use zingers either.
The flip side of this honesty is explored through the movie's delight in its tragic moments. Amy's father (Colin Quinn) suffers from multiple sclerosis (another reflection of her real life), giving the movie an emotional center; at times, it pulls at your heartstrings just as much as your average tearjerker would.
That's not to say that the movie isn't funny. It's uproariously hilarious, the type of movie that will have you almost falling out of your seat at points. Sports stars John Cena, Amar'e Stoudemire and LeBron James (who, at one point, gives a beautiful shoutout to Cleveland) are all game with the roles they've been given, delivering some of the movie's best scenes; although James is deservedly getting a lot of attention for his wonderful performance, Cena absolutely shines every time he delivers a line. Other cameos from the likes of Daniel Radcliffe and Marisa Tomei also help to spice up the film, without detracting too much from the main storyline.
Sometimes, though, with everything going on, the movie feels crowded. Funny moments feel rushed, leaving the audience wanting more. At other times, it feels too slow; jokes are drawn out longer than they should be, or storylines stretch too far. The delicate balance between too much and not enough is something the movie doesn't quite hit.
Still, despite this, the movie is a celebration of women, of society and most of all, of humor. For long-time fans of Schumer, new inductees or just people who like to laugh, this isn't a film to skip.
Film: "Trainwreck"
Director: Judd Apatow
Release Date: July 17, 2015
Rating: 4.5/5
About the Contributor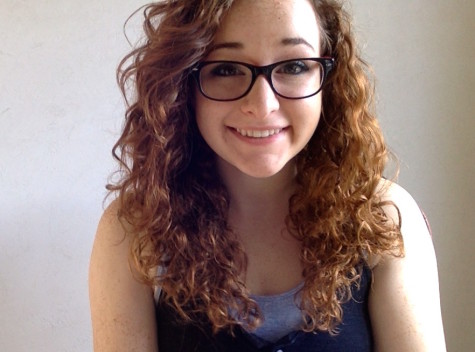 Julia Bianco, Director of Web and Multimedia
Julia Bianco is a senior cognitive science and political science student currently working as The Obsever's Director of Web and Multimedia. She has...