"Scream Queens" isn't as good as it thinks it is
"Scream Queens," "Glee" and "American Horror Story" creator Ryan Murphy's newest offering borrows more than liberally from "Heathers." From the same-named main characters to the unnecessarily fluffy fashion to the witty dialogue, the series feels like it was plucked straight out of theaters circa 1988 and dropped onto a landscape of cell phones, sororities and Taylor Swift.
I'm not one to turn down another "Heathers." The movie created a perfectly skewed version of a 1980s high school, inventing its own dialogue and state of mind in the process. Unfortunately if "Heathers" is Chanel, "Scream Queens" is just a cheap knock-off.
The first and second episodes, which premiered on FOX on Sept. 22, brought a mix of both good and bad. Snappy comebacks, superb acting from some of the cast and the comedic tone were all highlights. However awkward exposition and a failure to ever actually be scary bogged down the first two hours. Somehow the series managed to create a villain who can run over a girl's head with a lawnmower without instilling any real sense of dread; this lack of fear is a problem for a series that is trying to tout itself as horror.
Emma Roberts, Jamie Lee Curtis and Lea Michele are clearly having the most fun in their roles. Roberts commits everything she has to the gloriously bitchy Chanel #1; despite her character's lack of motivation and inexplicable actions, Roberts' comedic timing and delivery keeps her constantly engaging.
Similarly, Curtis and Michele's characters, neither of whom have been fully fleshed out yet, shine each time they're on screen. Billie Lourd also stands out as Chanel #3, with deadpan delivery and killer earmuffs to match. Also revelling in their roles are Glen Powell as Roberts' douchey boyfriend and Nick Jonas as his secretly gay frat brother.
Less comfortable are Abigail Breslin, as Chanel #5, a sister whose personality has yet to be fleshed out as anything more than background noise, and Keke Palmer as Zayday, who plays out like a tired stereotype.
Along the same lines, although the series touted mega-pop star Ariana Grande as one of its many leads, the singer hardly appeared in the pilot; a demanding touring schedule left her little time to film, and the flimsy excuses for her character's absence beg the question of why she was even cast in the first place.
Visually the series is stunning, with high-fashion ensembles that are sure to grace Pinterest boards everywhere. It also revels in violence, with numerous death scenes that I am surprised FOX allowed in the 8 p.m. timeslot. However the show rarely moves past this meticulously designed surface layer. Both the dialogue and the character work fall short of hitting any depth beyond the bloody bubblegum visuals that Murphy is trying to push down our throats.
Murphy's influence shines through every bit of the series, from the camera work to the writing to the stars. This has both good and bad connotations. Murphy is known for making a big splash, and "Scream Queens" is certainly aiming to do just that. Whether it will be able to improve its stilted dialogue and awkward pacing remains to be seen.
What Murphy can promise, though, is that every single episode will be the must-see social event of the season.
Show: "Scream Queens"
Created by: Ryan Murphy, Brad Falchuk, Ian Brennan
Airs: Tuesdays at 9 p.m. on FOX
Rating: ★★★☆☆
Leave a Comment
About the Contributor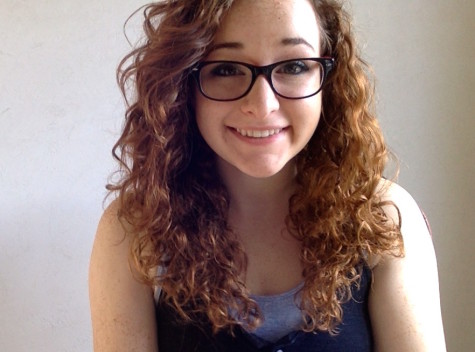 Julia Bianco, Director of Web and Multimedia
Julia Bianco is a senior cognitive science and political science student currently working as The Obsever's Director of Web and Multimedia. She has...