Sears think[box] continues old mission with new building, new name
Case Western Reserve University's Sears think[box], officially the Larry Sears and Sally Zlotnick Sears think[box], has now been open to students, faculty, alumni and the public for over a month. In that time they have continued to pursue a range of projects, from making gifts for friends and family to innovations that could cause significant change.
The goal of the Sears think[box] is to create, as Manager Ian Charnas puts it, a "complete ecosystem for innovation." Often universities provide separate spaces for making, management and design, but the Sears think[box] aims to bring all these components together. This will give people access to guidance and resources throughout their projects, rather than making them go elsewhere in search of advice on patenting or other business questions.
The new location encourages people to think about the process of creating. People begin their work by brainstorming with other members of their team to create ideas and address any potential concerns with their projects. After they have effectively tackled any problems, they can move on to prototyping and eventually to the actual creation of their project.
So far the only open floors in the Sears think[box] are those dedicated to collaboration, prototyping and fabrication.
"We chose [floors] two, three and four initially because those were, for us, the core—the unit that you couldn't do without," said Charnas.
One of the assets on which the staff and administration of the Sears think[box] pride themselves is its ability to bring people together from across the community.
"The space is open to undergraduate, graduate students, faculty, staff. But it's even open to the public for free," said Charnas. "There's not a thinker space like that at any university in the world. At this scale, seven stories, 50,000 square feet, offering everything at no cost to the public—that's just unheard of."
Students are able to use these connections to their advantage. When undergraduate student Felipe Gomez del Campo used think[box] to create a plasma assisted fuel nozzle that improves the way fuel burns in jet engines, he was able to use the available network to speak with experts in thermodynamics and combustion.
Eventually he obtained a spot at one of the two NASA jet research labs in the nation. There's one in Los Angeles and one in Cleveland; he's staying in Cleveland.
"What he said … when he was at the White House was, 'there's no way I'm leaving Case Western. The ecosystem is there, of all the resources,'" said Charnas.
"In Northeast Ohio there are many more investors than there are good ideas," Charnas added. "If you innovate here it shows much more favorable conditions … that's why Felipe chose to stay here in Cleveland, it's why I'm choosing to stay here in Cleveland, and I think others are going to make that decision as well."
About the Contributor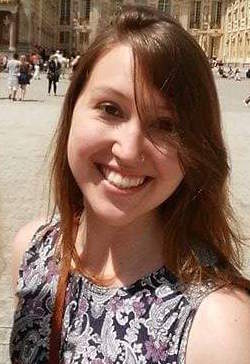 Anastazia Vanisko, Copy Editor
Anastazia Vanisko is copy editor for The Observer and writes for the news section. She is a third-year political science and dance double major, with minors...