Lock in for season three of "Orange is the New Black"
Season three of "Orange is the New Black" was out to prove the series' staying power. After introducing one of the most villainous villains of all last season, the show was faced with the dilemma that so many other shows have faced: where do you go from here? Unlike most shows, though, "Orange" got it right.
The show managed this by expanding its already large ensemble, embracing the former side characters and turning them into stars. This was particularly noticeable from the backstories given. Former main character Piper (Taylor Schilling) didn't even get one flashback, and, only three characters who had already been given backstories got an episode: Nicky (Natasha Lyonne), Alex (Laura Prepon) and Pennsatucky (Taryn Manning). The rest of the episodes were dedicated to the characters who had previously been relegated to the periphery, with everyone from Norma (Annie Golden) to Lianne (Emma Myles) to Caputo (Nick Sandow) to even Chang (Lori Tan Chinn) getting their time to shine.
For most shows, this approach would probably fail. "Orange," though, has always succeeded based on the appeal of its ensemble, and taking the time to flesh out those characters was definitely worthwhile for the series' ability to last long into the future.
Taking the focus off of Piper was one of the best decisions the show could have made. Although she still was given a fairly prominent, very funny storyline that led to a lot of forward development for her character, she wasn't the primary focus anymore. Cutting out the fat of Larry (Jason Biggs), Polly (Maria Dizzia) and flashbacks involving Piper and Larry doing a juice cleanse (what was the point of that, seriously) allowed the series to move into new and better territory.
If there was any problem with this season, it was the lowered stakes. The first two seasons were defined by villains, and there was a clear structure as to where the series was going and what you could expect going into the finale. This season, on the other hand, had little structure to it, either episodic or seasonal. While this is a more realistic approach that allowed for more of a focus on character beats as opposed to plot, I did find myself wishing at times that there was a bit more going on.
Still, the focus on mixing comedy with the heart wrenching realities of life in prison rather than trumped up drama was a good departure from the previous two seasons and helped to show examples of the show's range. The series also still left some pretty big cliffhangers for season four, which viewers will (unfortunately) have to wait another year for.
After two days locked in my room binge watching, I'm happy to say I loved this season. I had like, Pauly D, J Woww, 2010, kind of feelings for this season. As Caputo points out in the first episode, "These are complicated ladies in a complicated place." And it's those ladies that make "Orange" one of the best shows on TV.
Show: "Orange is the New Black" season three
Creator: Jenji Kohan
Release Date: June 12, 2015
Rating: 4.5/5
About the Contributor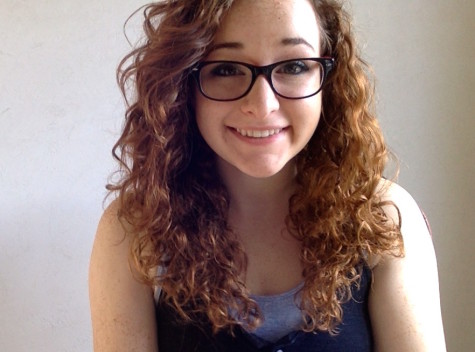 Julia Bianco, Director of Web and Multimedia
Julia Bianco is a senior cognitive science and political science student currently working as The Obsever's Director of Web and Multimedia. She has...