Shaker Square shooting leaves two dead; Bonne Bell closes doors, lays off
We boil down what happened in Cleveland this week.
Shaker Square shooting leaves two dead
Tonia McCrary, 35, was shot and killed by her boyfriend on Feb. 2 outside of U.S. Bank in Shaker Square. The shooter, Julius C. Whaley Jr., 38, was later found dead from an apparent suicide a few blocks away.
McCrary and Whaley had two children. Their neighbors said that they seemed like a nice family, although one said that McCrary had been trying to break up with Whaley before the shooting.
A woman called 911 after she saw McCrary and Whaley loudly fighting in a black truck around 8 a.m. on Monday. After Whaley shot McCrary, he called his sister and confessed to the shooting before killing himself.
Whaley pleaded guilty to drug possession in 1997. He pleaded guilty to drug trafficking on three different occasions: in 2001, 2003 and 2008. He also pleaded guilty to domestic violence in 2005. In 2013, he was accused of rape and kidnapping, but the charges were dismissed for currently unknown reasons.
"I don't think enough people understand that you can never predict what's going to happen next," noted Douglas Smith, who lives near Shaker Square and witnessed the shooting while on his way to work, in an article on Cleveland.com. "This is the last place I would ever expect something like this to happen."
Bonne Bell closes doors, lays off 91 employees
Popular makeup company Bonne Bell, best known for Lip Smackers lip gloss, announced on Jan. 29 that they will be closing their offices in the Cleveland suburb of Westlake, OH. The 91 employees will be laid off on March 29.
The company sold the Lip Smackers brand, as well as the rest of the Bonne Bell cosmetics brands, to Markwins International Corporation, which also owns a number of other cosmetics brands, including Wet n Wild, Physicians Formula and the Color Workshop.
"It's disappointing, especially for employees that have been affected," Westlake Mayor Dennis Clough told The Plain Dealer. "But I also recognize that Bonne Bell Co. has been a great employer for decades in this area. I believe that they will do whatever they can to assist the affected employees."
"It's going to be a loss to the city, as anyone would say," he told Crain's Cleveland Business.
About the Writer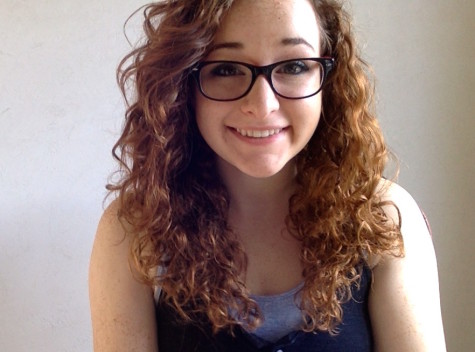 Julia Bianco, Director of Web and Multimedia
Julia Bianco is a senior cognitive science and political science student currently working as The Obsever's Director of Web and Multimedia. She has...