Experimental and romantic music clash at Cleveland Orchestra concert
The Severance Hall stage was crowded with musicians last week as the orchestra prepared to perform Shostakovich's Fourth Symphony. The seats were also filled—it was clear that the program appealed to many people, and a special price for student tickets was also a draw.
"I enjoy Shostakovitch and the Fourth Symphony and I wanted to hear it performed by the Cleveland Orchestra," said fourth-year student Hyerin Kwak. "And I went because tickets were five dollars."
The night started with "let me tell you," a new piece by Hans Abrahamsen. The monodrama, in this case an operatic piece performed by a soloist, is based on poetry inspired by lines the character Ophelia speaks in "Hamlet." "Let me tell you how it is," the soloist, Barbara Hannigan sang. "For you are the one who made me more than I was, you are the one that loosed this music."
Although the orchestral score for this piece was compelling and the talented Hannigan performed well, the song cycle seemed to drag near the middle. Her vocals blended well with the orchestra, but each cycle didn't bring enough change to keep the full attention of the listener.
"I didn't like the style of the first piece as much [as the Shostakovitch]," said Kwak. "It just wasn't my cup of tea."
This was the experimental piece's United States premiere, and the following Sunday the Cleveland Orchestra performed the song cycle at Carnegie Hall.
After an intermission, more musicians joined the group onstage. The Fourth Symphony was written as Shostakovich was struggling with Stalinist oppression, and he withdrew the piece before its first performance under pressure from the regime. This intensity comes through in the music, with its cymbal crashes and thundering timpani. "It's just a great epic piece," said Kwak.
The noise in the hall a few seconds after the finale almost reached the level of the timpani, as almost the entire audience got to its feet in a standing ovation. The performance was an obvious success, and audience members could be heard discussing as they left the hall.
Performance: Shostakovich's Fourth Symphony
Location: Severance Hall
Date: Jan. 15
Rating: ★★★★½
About the Writer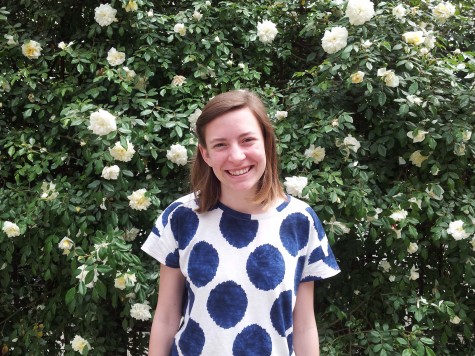 Ellie Rambo, Arts & Entertainment Editor
Ellie Rambo is the arts and entertainment editor for The Observer. She is a senior English and Cognitive Science major, and a minor in Russian. Ellie has...