Shuttle route split for new semester
As of the beginning of this fall semester, the Circle Link shuttle has been missing from the Euclid Avenue traffic.
According to a Shuttle Supervisor at Standard Parking, the Circle Link Bus was split into two routes, a GreenLink that drives between Fribley and Northside and a BlueLink that goes into Little Italy, down Cornell and around the various museums in the Wade Oval area.
Dave Tomco, executive director at Standard Parking, noted that the GreenLink serves the stops near the residence halls and along Adelbert Road, where many students previously boarded the Circle Link.
Neither of the new routes drives on Euclid for more than a block. The GreenLink only drives on the major road between Adelbert Road and East Boulevard, and the BlueLink only between Cornell Road and Ford Drive.
During this past spring semester, this change was reviewed by the Undergraduate Student Government, which also passed a resolution calling for, among other changes, the Evening South Shuttle to drive directly to the Carlton Road residence halls from Fribley Commons. According to the new route maps published by Standard Parking this year, that change has also been implemented.
For fourth-year Brianna Owens, these route changes have been a mixed bag. She doesn't like that some of the stops have changed—including the Circle Link stop that used to be in front of Constantino's Market—she had looked forward to using it when she chose the Triangle Apartments for her housing this year. However for the most part she views the change optimistically.
"[An] upside is I feel like they are quicker now, especially the GreenLink, because the route avoids Euclid as much as possible," said Owens. "And now students just trying to get down to the quad don't have to worry about being late because the shuttle stopped at one of the museums or the VA hospital in the back."
Leave a Comment
About the Writer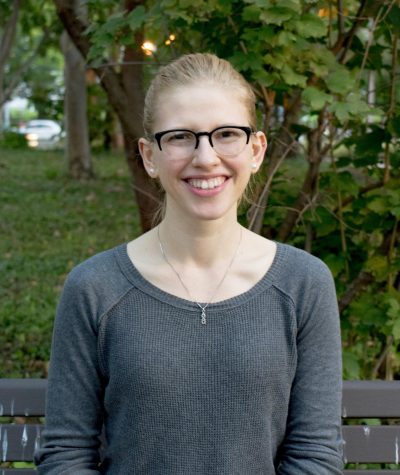 Aquene Kimmel, Director of Web and Multimedia
Aquene Kimmel, Director of Web and Multimedia, is a fourth-year English and French major. She is also Editor-in-Chief of The Athenian and a member of Pi...