Sigma Alpha Epsilon re-launches colony at CWRU following 2006 suspension
Case Western Reserve University's chapter of Sigma Alpha Epsilon (SAE) recently inducted 32 new members, marking the fraternity's return to campus after it was suspended in 2006.
SAE was originally chartered at CWRU in 1905. In 2006 an off-campus party involving numerous brothers and subsequently their unwillingness to cooperate with the CWRU judicial board resulted in a six-year suspension. Last spring they reapplied to the Greek Life expansion program and were reinstated as a colony.
The chapter was rejected upon their first attempt to return in the fall of 2012 after submitting a written proposal to the Interfraternity Congress (IFC). They were allowed to go through a separate process under the guidance of the Director of Greek Life Mark Starr, former Vice President of Student Affairs Glenn Nichols and Provost and Executive Vice President Bud Baeslack since according to Starr, "the consensus was that since they're not a new colony, they should be treated a little differently."
SAE began recruiting in February and eventually expanded to their current size. They are hoping to gain a few new members before the end of the semester. Jake Showalter, the chapter advisor and a CWRU alumnus from the class of 1998, and many other local alumni helped with recruiting.
"I think the visible alumni support was a big aid to us," said Showalter.
Showalter is hoping to avoid the problems that SAE previously had at CWRU by focusing on philanthropy and the fraternity's motto, the "True Gentleman."
"Going back to when we were removed from campus in 2006, that was not even trying to live up to that ideal," he said. "I wanted this to be modeled closely after the True Gentleman as the guiding principle."
The fraternity is working with the Red Cross as well as Rainbow Babies Children's Hospital, which is a part of the Children's Miracle Network, one of SAE's national philanthropies. They are also planning an upcoming March Madness fundraiser.
"They came pretty locked and loaded with good ideas and infrastructure to get into philanthropy right away," said Showalter.
The national SAE organization has been the subject of a lot of national attention in recent years. In March of last year, Bloomberg reported that since 2006, at least 10 deaths have been linked to hazing, alcohol or drugs at SAE events nationwide, more than any other fraternity.
SAE made headlines again earlier this month, after a video was posted on YouTube that showed SAE members at the University of Oklahoma (OU) singing a song involving racial slurs and references to lynching. The chapter was suspended and removed from the university's campus, and the two pictured in the video were expelled.
However the Director of Greek Life Mark Starr said that he is not worried at all about those sentiments spilling onto the CWRU campus.
"What happened at OU is terrible, but I don't think it has anything to do with our group here," Starr said.
"I've been involved with SAE for 20 years now," added Showalter. "The first time I heard that song was when I watched it on YouTube, just like everyone else."
"There's never been any ritualized or institutionalized racism in SAE in my exposure or my knowledge," he added. "That was Oklahoma, that's not us and that's not SAE as a national entity."
Leave a Comment
About the Writer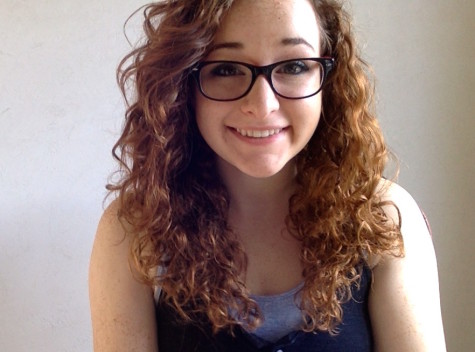 Julia Bianco, Director of Web and Multimedia
Julia Bianco is a senior cognitive science and political science student currently working as The Obsever's Director of Web and Multimedia. She has...