Softball finishes fourth at UAA
The Spartan softball team has a strong 15 games under their belt and have brought home the win in 10 of them.
The Case Western Reserve University softball squad has put together a strong start to the season, putting up a .667 winning percentage bolstered by their team batting average of .344 an on base percentage of .415 and 20 home runs on the young season.
The Spartans travelled to Altamonte Springs, Florida over break to take on their University Athletic Association (UAA) rivals in the UAA Championship. The Spartans started strong and strung together a four-game win streak after dropping the first game of the tournament to Washington University 8-5. The Spartans were then able to win the next four matchups by two or three runs each game.
However a few injuries and sickness hurt the team on the back end of the week, as they fell in four straight games, losing for the second time to Washington University, this time by a score of 5-2, then a six-inning slaughter loss to the Emory Golden Eagles 13-3 and a pair of losses to Brandeis University and the University of Rochester 5-2 and a narrow 4-3, respectively, on Saturday. However the Spartans rebounded to .500 in the UAA with a big win over New York University before coming home on Sunday.
The Spartans have been led thus far by sophomore Annie Wennerberg, who has put together a 5-4 record on the mound and in the final game of the tournament helped her cause with a double and a home run. The Spartans also have a pair of batters with batting averages over .400 and over 30 at bats, senior Ashley Parello (.460) and Wennerberg (.469). The two of them have also combined for 13 of the team's home runs thus far this season.
The Spartans return to CWRU for their home opener this weekend, as they host a pair of doubleheaders against Geneva College on Saturday and against Baldwin Wallace University on Sunday. Following the quartet of games this weekend, the Spartans continue their homestand on Wednesday with a late after doubleheader against the University of Mount Union. The action starts at Mather Field at 1 p.m. on Saturday and Sunday and at 3 p.m. on Wednesday.
About the Writer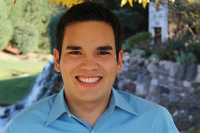 JP. O'Hagan, Sports Editor
JP. O'Hagan is powering through his third year as Biomedical Engineering major and Spanish minor, while serving The Observer as Sports Editor. JP is...