Riding the long ball
Softball sweeps open homer
The home run is one of the most exciting events in sports. When a player gets all of the ball and sends it flying over the outfield fence, there is great excitement.
Maybe that exhilaration will become boring for the Spartans soon though. It's becoming commonplace. The team has already raked 30 home runs in only 19 games en route to a 14-5 record.
The Spartans returned to campus to kick off their scheduled six-game home stand. However due to weather, the Spartans were only able to get in four games this week. The Spartans had their home opener of the season at Mather Park on Saturday, taking wins in both against the visiting Geneva Golden Tornados.
The Spartans relied on their high-powered offense and also won their two games against the University of Mount Union as well, the first matchup 9-8 and the second by a score of 10-1.
"Our team is coming together," said head coach Josie Henry, "We have the potential to be great. Our defense continues to improve, along with our pitching, and we can do some damage with our bats."
The Spartans returned home to Mather Park, and the team has played well on the home turf.
"Mather Park is an amazing facility, one of the best in the country in Division III, and we have an amazing grounds crew. The outfield grass was mowed, rolled and green, which was perfect for opening day," she said. "We use hand warmers at home, and we were using wet chilled towels between innings in Florida. Either way it's great to get outdoors and play some ball."
The Spartans have been running a high-powered offense thus far this season.
Sophomore Annie Wennerberg has led the club in the long balls with 13 balls which already breaks the CWRU season record, set by Lauren Wolz back in 2011.
"Those stats are exceptional," said Henry, "This is a great thing. It is a direct result of all the hard work the team puts in throughout the year in the weight room. We don't focus on home runs, and being capable of playing "small ball" is a necessity to being part of our lineup. "
The Spartans have now won five straight games and look poised to continue their streak as they head out to face Wittenberg and Heidelberg University.
"Our senior class is hungry to win, and they are doing a great job teaching our newcomers what it takes to get the job done," said Henry.
The Spartans return to CWRU next Wednesday, April 1 as they take on Westminster in a doubleheader starting at 3:30 p.m.
About the Contributor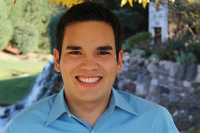 JP. O'Hagan, Sports Editor
JP. O'Hagan is powering through his third year as Biomedical Engineering major and Spanish minor, while serving The Observer as Sports Editor. JP is...