Softball thrives in playoff push while dealing with finals stress
Following a rough stretch against nationally ranked competition, the Spartans rebounded to win five straight games this past week.
The wins boosted the Spartans to a 26-11 record tying their highest win total since head coach Josie Henry took over the program five years ago. With six games remaining on the season, the Spartans are poised to best that wins record and are well-placed to earn a spot in the DIII Softball playoffs. "We are looking to put ourselves in a position to win," said Henry.
The Spartans have gone a long way in that goal of putting themselves into the position to win this week with a string of strong wins. The Spartans kicked off the week with a loss to John Carroll University in the first game of a double header, falling 5-2 on a grand slam. However, the Spartans rebounded from the loss with a 6-3 win over the cross town rival, Blue Streaks. The Spartans then carried the momentum of the wins through the weekend with a 10-2 and narrow 6-5 set of victories at home on Saturday against Ohio Wesleyan University. Finished the weekend at Thiel College the Spartans blew out the opponens with a 9-1 victory in the opening set and a 15-7 win in the second match up.
With the games, practices, finals approaching and a playoff push hanging in the balance the stress can get to the players. However the dedication to the team and camaraderie has helped the team cope. One player, Kristen Klemmer, took her MCAT this past weekend and despite the stress of such an important exam, still hung out with her team following their Thursday night matchup with John Carroll.
"Softball is a good outlet for the stress," said Henry. "We do some fun and silly things,you can't take yourself too seriously all the time."
The Spartans look to continue their winning-streak through the end of the season, and earn a playoff berth. The entire team has been stepping up, with key plays this weekend coming from unexpected places.
As all the teams head toward the end of the season the competition is fierce. "Whoever has the most heart and passion can win," said Henry. "Everyone is battling mental and physical fatigue, its that outside factor that will determine the close games."
The Spartans will start their final run towards the playoffs on Thursday, after The Observer goes to print. Their final home game will occur on Saturday against Oberlin College, and the action begins at 1 p.m. at Mather Field.
About the Writer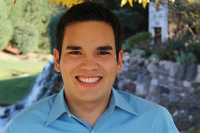 JP. O'Hagan, Sports Editor
JP. O'Hagan is powering through his third year as Biomedical Engineering major and Spanish minor, while serving The Observer as Sports Editor. JP is...