Spartan runners cross finish line at regional meet
Men and women's cross country teams both end season on a high note
Hang on for a minute...we're trying to find some more stories you might like.
The Case Western cross country team ended their regular season with dual successes as the women's team claimed the sixth spot and the men's team took seventh out of 35 teams at the National Collegiate Athletics Association's Great Lakes regional meet last weekend. Top finishers for the teams were sophomore Kelsey Aamoth, who placed 21st for the ladies, and senior David Dixon, who clinched fourth place and a national meet spot with a time of 25.17.2.
The Spartans are in a very difficult region for the sport of cross country and came in strong after a tough UAA meet earlier this month. Many teams in the field were previous national competitors or entrants to this year's race. Aamoth was looking to improve on last year's result of 27th place, but suffered a leg injury prior to the race. She was able to complete the 6,000-meter race five seconds faster than last year, but was clearly hoping for a better result. When speaking about the season, Aamoth said "I definitely improved a lot from last year, but it didn't end the way I wanted it to…it was unfortunate."
However, Aamoth's time along with fellow Spartans Kristen Ruckstuhl in 34th place, Erica Bauerbach in 35th place, Dana Jeter in 49th place and Lydia Greene in 51st place earned enough to claim the sixth spot in the region. Aamoth, Ruckstuhl and Bauerbach all received honors as all-region performers by placing in the top 35 of all participants.
The men's team had an equally difficult task ahead of them as they faced off against the tough schools in the area. Dixon led the way with his fourth-place finish followed by Timothy Travitz in 46th place, Wyatt Hoch in 53rd place, Tony Spalding in 74th place and Chippy Kennedy in 77th place. These top finishers helped the Spartans to their seventh place finish overall.
Dixon came into the race with his eyes on the national meet, but was even surprised with his own speed during the race. He will look to end his final season at Case with a bang as he competes in the National meet in Hanover, Ind. this weekend.
As the regular season ends, head coach Kathy Lanese is already looking to the team's future. With the sophomore-heavy squad this past season, Lanese knew to manage expectations. "We had two very young teams. With youth comes inconsistency," Lanese said.
Despite this, she was very pleased with the strong showings throughout the year at critical meets such as the All-Ohio Intercollegiate Championship and the Inter-Regional Rumble at Oberlin. Throughout the season, the team had extreme highs and career best times to balance out the rare times when the team failed to meet expectations. Multiple runners recorded faster times on average for the races and grew their confidence and experience.
However, when the stakes rose, the inexperience came through. Many runners hadn't participated in conference or regional level meets before this year, so Lanese knew that it would be a challenge to beat the nationally-ranked competition that would be in attendance.
But she still feels that the team rose to a higher level over the course of competition. Stellar performances led to four all-region runners and a runner in the national meet. Lanese believes that these factors speak for the caliber of talent returning next season. "Next year, both teams have a very bright future."
About the Writer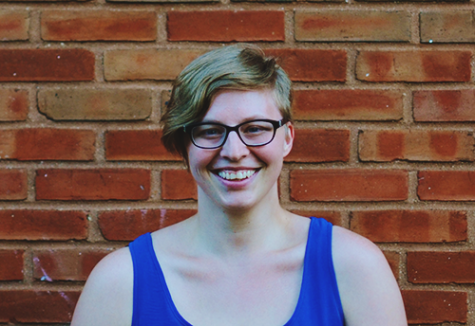 Katie Wieser, Executive Editor & Publisher
Katie Wieser is a fourth-year student working on her B.A. in Economics and is proud to serve as The Observer's Executive Editor this year. She has previously...