Undefeated: Volleyball upsets No. 18 Mount Union
"10-0: The Dream" read the sign held up by the Case Western Reserve University student section in Horsburgh Gymnasium. Next time, the sign will have to say 11-0 as the Spartans realized the dream by defeating No. 18 Mount Union at home in straight sets, 27-25, 25-16, 25-18, the team's seventh straight 3-0 victory.
CWRU started off the first set strong with a 6-1 run, feeding off of the energy of the home crowd and leading to an early Purple Raiders' timeout. CWRU was earning all of their points, winning long rallies with gutsy play.
Mount Union then had a run of their own, pulling ahead 12-11. The teams traded points back and forth, with no team gaining more than a three point lead, resulting in six lead changes. It felt as if the fate of the match rested on every serve. Eventually, CWRU was set up with set point and the crowd behind them, but the Purple Raiders, coming out of a key timeout, foiled their potential victory.
Mount Union committed a key service error with the set in the balance, setting up the Spartans' final two points. Senior Katie Best made an impressive dig, one of her team leading 21 on the day, to set up Marian Barton for the final kill.
The second set picked up where the first left off, with both teams trading points. The Spartans, led by the serving of Julie Colaianni, went on a 9-1 run and never relinquished the lead, controlling play throughout the set.
Mount Union could not string together more than three points in a row because of the stellar play of senior hitter Haley Kauffman (4 blocks and 5 kills in the set) and freshman setter Shannon Carroll (12 assists in the set). When it looked like perhaps the Purple Raiders might make a comeback, CWRU seniors Best and Carolyn Bogart (14 total kills) stepped up to put the set away.
  Mount Union came out desperate in the third set, winning the first two points. However, the Spartans went on another long run giving them an 11-4 advantage, a lead they took to the final point.
Bogart and junior hitter Kayla Pfaff (.357 hitting percentage) helped the Spartans overcome a few errors which allowed the Purple Raiders back into the game. An emphatic kill from Pfaff, the 22nd point of the set, brought the crowd and the team to peak energy levels, as both sensed an important victory was imminent.
Barton had the final kill as the crowd celebrated with chants of "undefeated" ringing through the gym.
About the Writer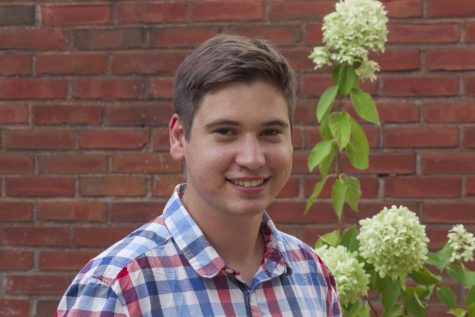 Eddie Kerekes, Executive Editor
Eddie Kerekes is in his fourth year studying chemical engineering while also pursuing a minor in German. He serves as the executive editor. Previous roles...