Volleyball earns first ever national ranking, starts well in conference play
For the first time, a certain name has graced the American Volleyball Coaches' Association top-25 poll. That name is Case Western Reserve University.
The Spartan volleyball squad earned the No. 24 rankings after winning two out of three matches at New York University as part of the first University Athletic Association (UAA) round robin last Saturday and Sunday. CWRU lost the first match to No. 3 Emory University in three sets 22-25, 20-25, 17-25, but they defeated Carnegie Mellon University (CMU) 25-22, 25-19, 25-16, and Brandeis University 25-14, 25-8, 25-14.
"It's a nice recognition for our program" said head coach Karen Farrell of the ranking. "I'm sure our players are ecstatic … but it's easy to get distracted by [the ranking]. What's gotten us this far is really being focused on the match at hand."
Fourth-year middle hitter Haley Kauffman added "[The ranking] shows how hard we've been working. It's really important that we've been recognized for that."
Due to the ranking, Farrell believes the intensity of upcoming matches will be a lot higher than some of CWRU's previous ones because the opposition can play without the pressure of a win. "Now there's a big target on our backs," said Farrell. "People get fired up to play better teams."
Farrell's players agree. Kauffmann said, "We're looked at as a team to beat … It's important to know that the ranking is not permanent; it can be taken away at any time. We're striving to win as many games as we possibly can."
In the first match of the weekend, the Spartans fought hard against Emory, but could not topple the perennial national title contender. "Against a team like that, you really gotta play perfect volleyball," said Farrell. "We matched up as well as we could. We battled pretty well."
The first two sets were tightly contested, with CWRU losing by slim margins. In set one, the Spartans kept up with the Eagles high-powered attack early, even pulling out to an 11-9 lead. However Emory quickly gained a six point advantage after a 9-1 run.
The Spartans battled back to cut the lead to two at 19-21 and scored 3 of the next 5 points to make the margin one. After an Emory timeout, the Eagles scored the final two points to win the set.
"We just couldn't quite stop their attack," said Farrell. The second match was similar to the first as CWRU kept the game close early. The Spartans even managed a two point lead at 18-16. Emory then went on a 9-2 run to close the match, which included winning the last seven points. The Spartans could not overcome a steep seven point deficit in the third set, which was created from an early 11-2 Emory run.
Last year, CWRU also played Emory and CMU back-to-back to open UAA play, dropping both matches; the CMU loss due more to fatigue than anything. This year was a different story, as the Spartans swept CMU 3-0.
"We've come quite a ways from last year," said Farrell. "This year we absolutely were ready for that match." The first two sets saw the teams trading long runs, similar to the Emory match, but the Spartans managed one more run in each set to win both of them. Fueled by an early 10-2 run in the third set, the Spartans put away the emotionally spent Tartans for good, cruising to the victory. The Spartans used their good team serving (8 aces) to win the match.
The Spartans dominated Brandeis, winning easily in three sets. Nationally ranked CWRU was simply a much better team than the young Judges. The Spartans went on runs of 14-3, 10-3 and 8-3 in each respective set.
Leading the way on defense for the Spartans were third-year defensive specialist Lauren Anderson (31 digs) and fourth-year libero Katie Best (56 digs) with fourth-year hitter Carolyn Bogart recording 34 digs as well. Offensively the Spartans were led by first-year setter Shannon Carroll (42 assists), fourth-year setter Robyn Marks (45 assists), Kauffman (29 kills and a .391 hitting percentage) and Bogart (31 kills).
After defeating Oberlin College in three sets on Oct. 7, CWRU plays both Muskingum University and Heidelberg University at Heidelberg on Saturday as part of the Heidelberg Tri-match.
About the Writer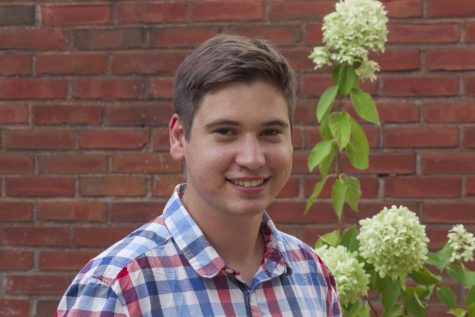 Eddie Kerekes, Executive Editor
Eddie Kerekes is in his fourth year studying chemical engineering while also pursuing a minor in German. He serves as the executive editor. Previous roles...