Spartan wrestlers win on the road
The Spartans continued their winning ways this past weekend as they won their second straight dual meet, after dropping three straight as part of the Budd Whitehill National Duals.
The Spartans travelled this past weekend to face off against Washington & Jefferson College. The Spartans faced tough competition going against the hosting Presidents, but managed to squeak out a 27-22 victory. The win brought the Spartans back up to .500 in the season, as they stand at six and six. The competition came down to the final matchup between the 275 weight class heavyweights.
Sophomore Nate Lewis lifted the Spartans to victory, and scored the winning points with a pin against Washington & Jefferson's Yamil Cristobal-Perez. The pin occurred in just under seven minutes, as Cristobal-Perez hit the mat at the 6:59 mark, and was Lewis's fourth pin this season.
Lewis, a first time wrestler for the Spartans, is having a stellar season in the 285 weight class. His performance this weekend earned him the UAA Co-Wrestler of Week, a big step for the rebuilding Spartan wrestling program.
The Spartans head out to Wheaton, Illinois and will compete in the two day Pete Wilson Invitational hosted by Wheaton College both today and tomorrow, Friday and Saturday, Jan. 30 and 31. Competition kicks off at 11 a.m. both days.
About the Writer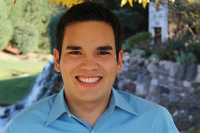 JP. O'Hagan, Sports Editor
JP. O'Hagan is powering through his third year as Biomedical Engineering major and Spanish minor, while serving The Observer as Sports Editor. JP is...