Spartans split week's series
Spartans show flashes of greatness while dropping key games
The Spartans continue their struggles this season, splitting their week with a strong pair of wins followed by a pair of losses. The Spartans started their play last week on Sunday, playing their doubleheader against Denison University, which was originally scheduled for Saturday.
The Spartans won both caps of the doubleheader by narrow margins of 9-7 and 8-5 to move back above the .500 mark, albeit briefly as with a pair of losses to Baldwin Wallace, the Spartans have dropped back to a game below .500.
The Spartans' uneven play has been a concern, and their losses have come more from defensive errors and offensive miscues than from much stronger play on the part of the Spartans' opponent.
In the Denison set, the Spartans relied on pitching down the stretch to capture the W in both games. Dan Sondag picked up the save in both games with shutdown pitching. The Spartans came from behind to win the opener 9-7 and then coasted to a strong 8-5 victory in the second game.
Down three runs in the first game, the highlight for the week came with two outs in the bottom of the seventh. The Spartans showed a splash of their true potential as they scored five runs to jump to a 7-5 lead. Senior Kerrigan Cain began the rally with a single and senior Jordan Swisher walked to put two men on base. Sophomore Eric Eldred doubled to left field and scored both Cain and Swisher to kick off the rally.
Sondag sealed the win, as he struck out the side in order in the ninth inning to cap his two innings of scoreless relief, earning him his fifth save of the season. Five of the six outs he recorded were by strikeout.
The Spartans will attempt to climb once again above .500 with a trio of games against Allegheny College, one at home on Friday and a doubleheader on Allegheny's home turf on Saturday. The Spartans stay on the road as they take on crosstown rival John Carroll University on Monday at 2 p.m. and 5 p.m. in the afternoon.
About the Contributor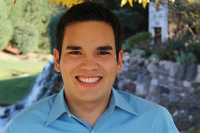 JP. O'Hagan, Sports Editor
JP. O'Hagan is powering through his third year as Biomedical Engineering major and Spanish minor, while serving The Observer as Sports Editor. JP is...