Spartans crush St. Vincent Bearcats in football home opener
One word describes the Spartan home opener perfectly. Blowout.
The Case Western Reserve University football team put up 49 unanswered points prior to the Bearcats finally getting on the board for two touchdowns, leading to the 49-14 final score.
The Bearcats, who have played extremely tight football prior to tonight were unable to build any real sort of momentum due to numerous miscues. The Spartans were able to force four turnovers, three of which were fumbles and the CWRU squad picked one off.
After trading off failed possessions with the Bearcats to start the game the Spartans busted the game open with a string of successful drives, which brought to score up to 21-0 in less than four minutes of play. The Spartans scored their first touchdown, a 17 yard pass from sophomore quarterback Rob Cuda to Ethan Albers, at the 7:33 mark. Their third of the first quarter saw Cuda connect with Luke DiFrancesco at the 3:36 mark.
The Spartans were able to put up three touchdowns in that period of time due to a turnover which set up the second touchdown. The third was sparked by an aggressive move on the side of the Spartans as, while up 14-0, the CWRU special teams pulled off an effective onside kick.
The offensive onslaught continued through the third quarter as the Spartans put up another 14 points in both the second and third quarters.
The Spartan defense played dominantly all game, allowing a mere 27 rushing yards from the Bearcats and posted 5 sacks on the day.
The Spartans will look to repeat their success as they head out on the road to take on Thiel College next Saturday at 1:00 PM.
Leave a Comment
About the Writer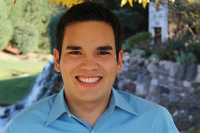 JP. O'Hagan, Sports Editor
JP. O'Hagan is powering through his third year as Biomedical Engineering major and Spanish minor, while serving The Observer as Sports Editor. JP is...