Spartans future looks bright
When freshman Drew Hamilton pulled himself from the pool and dried off for the last time in Atlanta, Georgia last weekend, his list of accomplishments had grown monumentally.
Hamilton led the swimming and diving squads at the University Athletic Association Championship meet, where the Spartans finished sixth and seventh.
The host, Emory University, swept the meet, winning both the men's and women's team titles.
Despite the lower end finishes for the Spartans, the Case Western Reserve University squad still had a strong showing at the multi-day meet.
Hamilton had a meet for the ages, as he set four school records over a three-day period, placing him already near the top of the Spartan swimming history. Hamilton swam a 15:54.06 in the 1,650-yard freestyle that while good enough for fourth at the meet, was his third CWRU record of the weekend.
In addition to the 1,650 free record, Hamilton set records in the 500 free, with a time of 4:28.98, the 400 individual medley (IM) and the 1,000 free. The showing earned Hamilton received one of the highest honors at the UAA conference level, the UAA Rookie of the Year Award.
However, Hamilton and the Spartans were not done, as Aaron Tam and Oliver Hudgins made their way to the podium with a school record for Hudgins in the 200 backstroke at a time of 1:51.28 and for Tam the 200 butterfly in the 1:51.56.
For the women, freshman Mary Katherine Miller broke two records herself, both in the IM. Miller broke last-year-graduate Sara Tillie's CWRU records in both the 200 IM and 400 IM races at the UAA meet. Miller swam a 4:33.51 in the 400-meter race, while touching the wall at the 2:07.31 mark in the 200 meter .
The women also saw strong finishes from the 200-relay team, comprised of freshmen Jennifer Eurich, Ellie Wilson and Inez Moore, along with junior Rebecca Pakradooni, finishing at seventh out of many relay teams from each team. Moore, Parkadooni and Wilson were aided by freshman Cassandra Laios, as they again made the podium at the seventh spot.
While the Spartans were unable to climb into the upper levels of the UAA during the meet, the young talent of Miller and Hamilton—as well as many of their classmates—shows the great potential the CWRU swimming and diving program has in the coming years.
In the meantime, most of the Spartans have finished their season, but select Spartans will travel to Chicago this weekend to compete in the Midwest Invitational on Friday and Saturday, Feb. 20 and Feb. 21. The action kicks off at 6 p.m. Central Time.
About the Contributor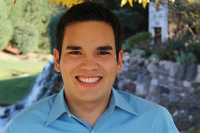 JP. O'Hagan, Sports Editor
JP. O'Hagan is powering through his third year as Biomedical Engineering major and Spanish minor, while serving The Observer as Sports Editor. JP is...