Spartans host meet named after famous CWRU professor
Simon Ostrach has been acknowledged by NASA and had his experiments carried into space. Ostrach is a distinguished professor emeritus here at Case Western Reserve University, he has made many ground-breaking contributions to engineering paving the way for dozens of advancements.
However this weekend Ostrach was honored not for his research but for his wrestling. Ostrach was an outstanding college wrestler and spent 25 years as a top NCAA wrestling official, and this weekend the Spartans hosted a meet, named in his honor.
The Spartans closed out their home schedule, as they hosted the Si Ostrach Meet in Horsburgh Gymnasium this weekend, taking on visiting Rochester Institute of Technology (RIT) and Thiel College. The meet was slated to include Muskingum University but they were unable to make it, due to winter weather travel issues, making the annual meet a tri-team rather than the customary four.
The Spartans, despite hosting, dropped both of their matchups and fell to 6-10 on the season. The Spartans had a promising start to the season, standing at 6-6 prior to the University Athletic Association Championship, which is a huge improvement over the past few years, as the CWRU squad is a few years removed from an entirely winless season. Despite the early season success, the two losses this weekend drop the Spartans firmly below the .500 mark on the season, but with promise heading forward.
The meet kicked off with a well-fought duel between Thiel and RIT, with a string of forfeits from the RIT squad at the low weight classes boosting them to a 32-18 win.
RIT then faced off against CWRU and despite an exhibition win for Cito Balsells at the 197-weight class, the Spartans were unable to win where it counted, with their own points coming off RIT forfeits.
The Spartans rebounded from the beating in their matchup against Thiel, winning three of the matchups for points. Connor Gordon kicked off the Spartans with a 6-0 decision at the 149-weight class. Nick Lees added a victory at 165, and Nate Lewis pinned his opponent at the 285 weight. However Thiel still managed to beat the Spartans 34-14 to win the duel and the meet.
The Spartans return to the mat for the final of the regular season on Sunday, March 1 at the NCAA Mideast Regional in Mechanicsburg, Pennsylvania. Action kicks off at 9 a.m.
Leave a Comment
About the Writer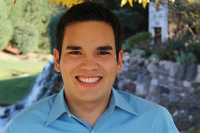 JP. O'Hagan, Sports Editor
JP. O'Hagan is powering through his third year as Biomedical Engineering major and Spanish minor, while serving The Observer as Sports Editor. JP is...