Spartans looking sharp
Baseball narrowly defeats crosstown rival John Carroll
The rain is an unavoidable nuisance for any spring sport, but for the Case Western Reserve University Spartans, it has kept them from a four-game win streak. The team has a one-run lead over cross-town rival John Carroll University in their second game of the originally planned double-header. The game hasn't been finished due to rain and will recommence at a later date.
However despite the strange circumstances, the Spartans have strung together three strong wins and have won six of their last seven after a rough start to the season.
The Spartans kicked off their play this past week with a pitching dominate sweep of Allegheny at home. In the opening game, the Spartans scored three runs in the first two innings and then scored three insurance runs in the bottom of the eighth. Allegheny was unable to get on the board until the top of the ninth inning. However their two runs were not enough, as the Spartans walked away with a 6-2 victory. The Spartans followed up with a 4-0 shutout in the second set.
The Spartans started their away matchup against cross-town rival, John Carroll University with a flurry of offensive prowess. The Spartans knocked in one run to start the game in the first inning, followed by three runs in the second and two more in the third. After an inning off, the Spartans belted in five more much-needed runs.
They lead the hosts 11-4 until the bottom of the eighth inning, when the Blue Streaks rallied to pressure the Spartans with five runs pulling within two. The Spartans were unable to add to their lead in the top of the ninth, and John Carroll managed to add another run and pull within one before the Spartans were able to seal the deal and pick up their third straight win. The planned second game of the afternoon was rained out in the top of the seventh inning and will be finished at a later date. However the Spartans are in the lead 7-6.
Looking ahead the Spartans will take on perennial powerhouse Marietta on their home turf on Sunday. Marietta knocked the Spartans out of last season's playoffs and will serve as a good benchmark for a CWRU team which has struggled at points this season.
The Spartans return to action this afternoon, Friday, April 10, as they host the University of Pittsburgh at Greensburg in a double header; action starts at 2 p.m.
About the Writer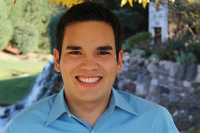 JP. O'Hagan, Sports Editor
JP. O'Hagan is powering through his third year as Biomedical Engineering major and Spanish minor, while serving The Observer as Sports Editor. JP is...