Spartans looking to step up their game
Women's Soccer looking to capitalize on experience of returning players
As another season starts, the women's soccer team is at a crossroads.
The Spartans will be without their top defender and their top goal scorer from last season: lights-out keeper Abbey Smith and stellar goal scorer Jessie Sabers, as well as the other seniors who graduated last season. However, with a squad as talented as the Spartans, there isn't a lot of reason to worry.
To replace the missing talent, the Spartans now depend on a deep junior and senior class of players to lead the new blood back to a high level of success.
The program has been unable to top the national ranking of 13th since that level of success was reached by the 2011 squad, but it has often come near-misses away from reaching that goal. Last season, for example, the squad pulled out an upset over number two in the nation Washington University at St. Louis at home in a double-overtime thriller. However, the Spartans struggled down the stretch to vault into the running for elite teams.
Despite the setbacks, the strong returning core will be hungry for success and led by newly elected captain Lauren Wichman. Wichman has held down the Spartans back line for three seasons now and was instrumental in helping hold opposing offenses to a mere 0.735 goals against. In addition to her defensive prowess, the senior also has the versatility to help up top when needed, recording an assist on a game-winning goal last season against Baldwin Wallace. The Spartans will be looking to her all season as a model for the success they hope to achieve.
The midfield will be held down by junior Amy Lindberg, who started all 18 games of her sophomore season and was named as an honorable mention to the All-University Athletic Association team for her play. Furthermore, Lindberg was able to add to the Spartans' offensive push last season, scoring twice and adding two assists.
The likely replacement for Smith in goal will be senior Megan Romelfanger. She played in 17 of 18 games her freshman season before losing out on the starting role to transfer student Smith for the past two seasons of play. Look for Romelfanger to be out to prove herself this season and improve upon her strong freshmen year statistics of 52 saves and a 0.722 save percentage.
A big question mark may come from the offense this season as a collection of players vie for starting roles after strong play last season. The Spartans struggled scoring down the stretch, oftentimes on plays that were a matter of luck. However, with a junior class of forwards made up of Alexa Williams, Pauline Van Dijck , Marley Praprost, Mahya Krouse and Jennifer Zajic, all of which will be looking to prove themselves, there is a good possibility of a strong offense to relieve some of the pressure off the stellar defense.
At the helm will be coach Tiffany Crooks, who enters her ninth year of coaching the Spartans, boasts a record of 69-62-17 and has a winning percentage of 0.524. Those wins leave her just seven wins short of clinching the record for most wins in the program's history. Crooks has built the program into perennial competitors and shows no signs of slowing down this season.
The Spartans kick off their season with a scrimmage against Notre Dame (OH) on Sunday and will host Oberlin in their home opener on Sept. 1.
About the Contributor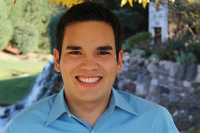 JP. O'Hagan, Sports Editor
JP. O'Hagan is powering through his third year as Biomedical Engineering major and Spanish minor, while serving The Observer as Sports Editor. JP is...