Spartans to host UAA Championship
Wrestling returns to the mat to face powerhouses Chicago and New York
The Spartans are will return to the mat this weekend to face off against their conference competition.
Case Western Reserve University is hosting the University Athletic Association (UAA) Wrestling Championship on Saturday, Feb. 14 in Horsburgh Gymnasium.
The UAA only has three member schools with wrestling programs. In addition to CWRU, the other members are the University of Chicago and New York University. The Spartans will be hosting the Maroons and the Violets in the first direct matchup of any of the rivals.
The Spartans have had their strongest season in years as they stand at 6-6 on the season. The Spartans finished last year at four wins and 12 losses in dual meets, and that was two seasons removed from a winless campaign in 2011-2012.
The squad is headed in the right direction, riding on the success of the young wrestlers who have rejuvenated the program. However, the Spartans will face a tough challenge as they host their UAA rivals. Last year the Spartans were swept in the championship and will be hard-pressed to improve this year.
The University of Chicago Maroons are coming off a hot streak, having put together a seven-win streak after dropping their first three dual meet matchups. The Maroons will excel at the highest weight class, as they are led by Mario Palmisano, who has provided the winning points in their past two meets. In addition the Maroons tout junior Brennan King and freshmen Nick Ferraro, who are coming off strong outings in their last meet at the 165 and 174 weight classes, respectively. Palmisano, Ferraro and sophomore Michael Sepke have all earned UAA Wrestler of the Week honors this season and will prove tough competition for the Spartans.
The New York University Violets, however, are likely the team to beat. The Violets are ranked 24th in the nation at the DIII level and have put up an impressive 18 and three record. The New York wrestling squad is led by sophomore Matthew Coppola and junior Brian Anderson. The pair have both won UAA Wrestler of the Week honors this season while competing at the 149 and 197 weight classes, respectively.
This is the Spartans' first home meet since Nov. 19, when they hosted and lost to Baldwin Wallace University. The Spartans have one more home meet next weekend before NCAA competitions wrap up the season. Come out and support the squad as they host the UAA Championship. The action starts at 11 a.m.
About the Writer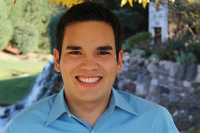 JP. O'Hagan, Sports Editor
JP. O'Hagan is powering through his third year as Biomedical Engineering major and Spanish minor, while serving The Observer as Sports Editor. JP is...