Special Olympics kick off this weekend
Smiles and fun for all involved in second annual tournament
On Friday, Oct. 2, 100 athletes will compete in the Veale Athletic Center. This is not too different than a normal week, but this is a much different kind of game.
The Case Western Reserve University student organization, Spartans for Special Olympics will be hosting 100 children from ages 8 to 20 with special needs in their second annual Special Olympics tournament. These athletes are no different than any other athletes and will compete against each other in both soccer and kickball. "They are the athletes, we are the cheerleaders," said Spartans for Special Olympics President Belle Perez. "We make sure to call them athletes rather than special needs because they are athletes. It is empowering and inclusive to call them as such."
The organization strives to reach out to a community which is not reached very easily. The Spartans for Special Olympics strive for the three goals of Community, Inclusion and Diversity. There is often a stigma that goes along with individuals with special needs amongst the part of the population which has not interacted with them. "Once you meet a special needs individual you realize that they aren't any different," said Perez.
Spartans for Special Olympics was the brain-child of Perez and Bradley Lai, a friend from high school. Back in St. Louis they had worked with their local Special Olympics group, and once they arrived on campus, they realized that Special Olympics and children with special needs was a community which was not well reached on CWRU's campus. Working together and with the help of Sara Mithani, Perez and Lai created Spartans for Special Olympics.
With no way to reach out already in place, Perez and the newly formed Spartans for Special Olympics reached out themselves, working closely with Project Unify and the Cleveland branch of Special Olympics. On campus they have worked extensively with the Undergraduate Student Government, as well as other large campus groups to reach out and get support. Even President Barbara R. Snyder has been involved, as she spoke at last year's event. "It has been amazing seeing the outpouring of support," said Perez, "we are truly filling a niche on campus."
The athletes will be greeted by CWRU students who will serve as their "buddies" for the day. In the past, people found that working with the athletes is an incredible experience.
"My niece and cousin have special needs and that is a truly moving experience," said PR Chair Gus Roversi. "I started volunteering here and just fell in love with the organization."
The organization is really pushing the Olympics theme this year for the athletes in order to give them as great of an experience as they can. The games they chose were perfect for the athletes to play on their own. "Its up to the athlete if they want their buddy to join in and play but the buddy usually ends up out of breath on the sideline cheering," said Perez, "The athletes are too full of energy that it can be too hard to keep up."
In addition to the competition there will be a carnival for the athletes, as well as any students who come by, to play games and watch performances by student groups. There will also be opening and closing ceremonies, and Associate Vice President for Operations & Planning Dennis Rupert and Vice President for Student Affairs Lou Stark will speak at them respectfully.
The executive board has worked hard to put on the best event possible and will build on the mistakes of last year to make this year even better. "We did a lot of training so that all of exec and all the buddies know what is going on," said Perez. "If we say alternate schedule, they will know what is going on."
The tournament on Friday takes place all morning, from 9:30 a.m. to 1:30 p.m, and as such it is a big time commitment for the student who volunteers to be an athlete's buddy. Last year the organization had an issue with buddies canceling at the last minute. While they are not encouraging their buddy volunteers to miss class and realize that it is a tough commitment, they do believe that it is a volunteer opportunity that is totally worth it. "It's a real perspective change," said Roversi.
"You aren't learning OChem but you are learning something valuable about life," added Perez.
In addition to the annual tournament (volunteer work), the organization hosts volunteering events which are open to the entire campus community every other week or so. Their Volunteer Relations Chair Amanda Kruszewski has put together additional opportunities for campus students to work. They also hold events such as a Gala to be held near the end of the semester and last year held an "R-word" training, with the hope to increase awareness of how the word "retard" impacts those individuals with special needs. "It was really moving learning that everyone has their own version of the R-word," said Roversi.
This Friday will be an amazing time for the athletes and buddies alike. The action kicks off at 9:30 a.m. in Veale Athletic Center. "I was training a buddy the other day and they asked me 'Basically I'm going to be a kid for the day?'" said Perez.
"Yeah, pretty much," she said with a smile.
Correction: Monday Oct. 5.
A previous version of this article omitted the names of past president Bradley Lai and  Sara Mithani who were instrumental in co-creating Spartans for Special Olympics. The Observer apologizes for the omission.
About the Contributor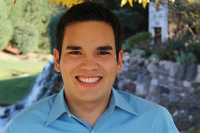 JP. O'Hagan, Sports Editor
JP. O'Hagan is powering through his third year as Biomedical Engineering major and Spanish minor, while serving The Observer as Sports Editor. JP is...