Spooky songs for the season
Playlist of the week 10/30/20
It is nearly Halloween, and with ghastly ghouls and goblins come great songs. Not all of these songs are about Halloween, and one is scary in a completely different kind of way than the typical Halloween vibes, but all these pieces should put you in a frighteningly fantastic, mortifyingly macabre mood. Take a break from school this weekend, have some fun (while abiding by social-distancing protocols, because I want to be on campus next Halloween), and be sure not to eat any of those fabled razor blade-filled pieces of candy!
"A Forest" – The Cure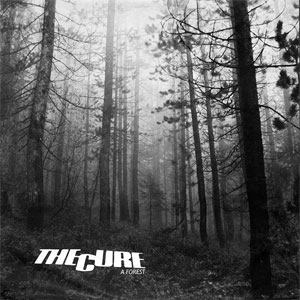 The song starts off with a haunting and somewhat ethereal instrumental opening. Soon, the tempo picks up, and there is a recognizable beat in the guitar and drum playing by Simon Gallup and Lol Tolhurst, respectively. Once Robert Smith comes in on vocals, you are fully immersed in a feeling of isolated dread. The atmospheric instrumentals take priority in this song, allowing the listener to actually feel lost. When Smith picks up speed in his vocal delivery and starts repeating phrases, such as "Again, again, again," a delirious effect is created. This single from the band's second album, "Seventeen Seconds," released in 1980, gave The Cure a much wider following. This was only to be replicated to even greater extremes throughout the 1980s, resulting in their tour de force, magnum opus 1989 album, "Disintegration." Smith has been saying for several years that The Cure are releasing a couple of albums soon, and this week seems like as good a time as any.
"Halloween Parade" – Lou Reed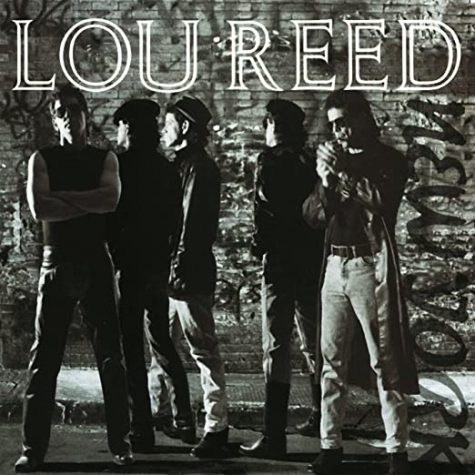 While finding pieces to round out this playlist, I stumbled upon this hidden gem by Lou Reed. Recorded for his 1989 album, "New York," Reed intimately connects a Halloween tradition of Greenwich Village in New York to the ongoing AIDS crisis and those that were lost. Reed mentions Greta Garbo, likely referencing her disappearance from acting. He also mentions people dressing up as LGBT+ icons Joan Crawford and Bette Davis in this parade, as well as film director Alfred Hitchcock. Some of the most moving and poignant parts of this song include the lyrics "The past keeps knockin' at my door, and I don't want to hear it anymore," again referencing those friends he has lost, including the then recently-deceased Andy Warhol, and the crazy, drug-fueled, sex-crazed New York City scene he had lived in for so long. The song closes with something even more powerful, with "See you next year at the Halloween Parade," indicating that all the loss he was experiencing and the nostalgia he was feeling is going to continue, and that he can't do anything but sit back and watch it all float by. 
"In Every Dream Home a Heartache" – Roxy Music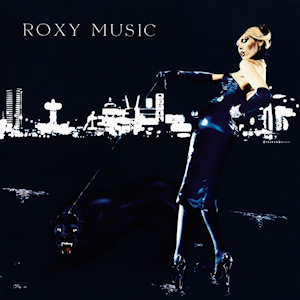 This is the different song I mentioned earlier. Bryan Ferry sings about the fictional plastic love of his life, an inflatable doll. Yes, this concept alone is scary, but it is the sound playing behind Ferry that is both disturbing and amazingly ahead of its time, having been released in 1973. He describes her as his "disposable darling" that will "float in his new pool." The first three minutes of this song are Ferry delivering the lyrics in a monologue style, backed up by sparse organ, synthesizer and saxophone, superbly played by Andy Mackay. These elements are also heavily present in "Avalon," off the eponymous final album in 1982. However, if you can get through this cringeworthy beginning, you will be absolutely blown away by the instrumental break, followed by the punch line at the end of Ferry's soliloquy. After this vocal delivery, a fury of guitar playing and a more impassioned delivery by Ferry takes center stage. Just when you think this experience is over, Roxy Music pleasantly surprises you with a false ending, coming back again with rampant guitars and drums. Hopefully after having listened to it, you can understand why I had to include it, the lyrics are scary enough, but the instrumentation is truly sinister.
"Swamp Thing" – The Chameleons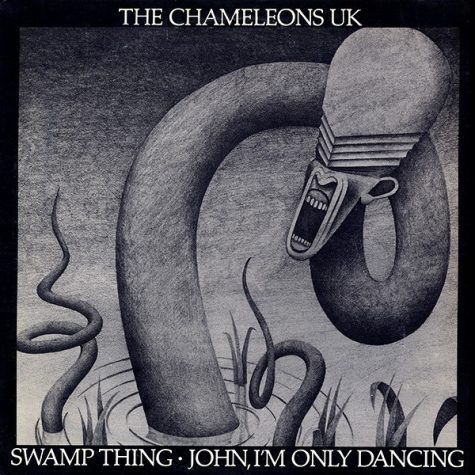 I had a hard time picking between this piece and "Reptile," by The Church, as both seem to be talking about the same thing. However, the opening to this song won me over, with the distinct guitar style and thumping of the drums almost sounding like something that would play as the home football team runs on the field. The Chameleons are one of the great underappreciated bands coming out of the '80s English post-punk phase. There is nothing scary about this song, but it still felt good to include it in this playlist. Unlike the other songs in this article (excluding the next one), this one is really fun to dance to. Especially if it's the experimental, avant garde dancing you do in your bedroom late at night when you have many assignments that are due soon, but lack the mental energy that would make your physical energy somewhat productive.
"Dead Man's Party" – Oingo Boingo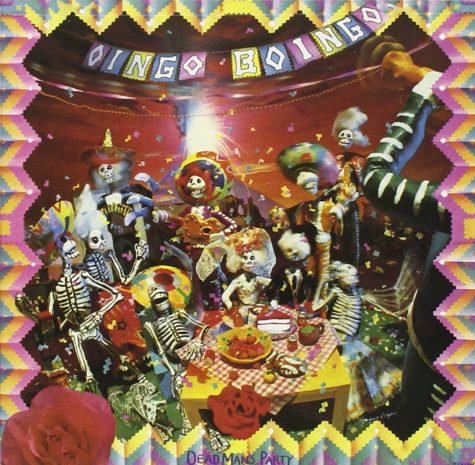 "I'm all dressed up with nowhere to go," could be the title of 2020's biography. Lead singer Danny Elfman, who was the composer for many Tim Burton movies and provided the singing voice of Jack Skellington in the 1993 classic, "The Nightmare Before Christmas," tells the story of a funeral from the perspective of being buried. Lyrics like "I was struck by lightning, walkin' down the street. I was hit by something last night in my sleep" set the frame for this rather morbid narrative. He also mentions wearing his best suit and tie, similar to how corpses are customarily prepared for open caskets. There is a fantastic horn section present in this track that lends a feeling of positivity and celebration. Also, the dancing skeletons in the music video add to this upbeat attitude, despite the subject matter, leading me to think it is a celebration of death, not dissimilar to that seen at parades for Mardi Gras or El Día de los Muertos.