Spotlight on UPB: from "Spot Night" to "UPBeats"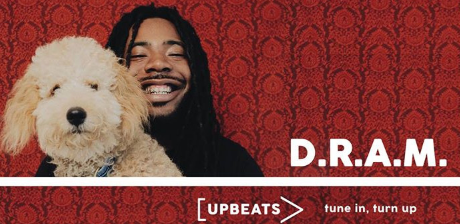 Starting this semester, to spend its budget more effectively and to gain larger audiences, University Program Board (UPB) revamped its concert programming. With a new venue and the intention to attract more popular musicians, the new concert program has had greater turnout so far and received more positive feedback from students.
Spot Night was a weekly concert held every Friday. Now named UPBeats, this concert series continues to bring musicians to campus, although a few changes were made to attract more students at a lesser cost to UPB. These changes include switching the venue from The Spot at Leutner Commons to The Jolly Scholar, reducing the frequency of concerts and bringing more popular artists to campus.
"After the past few semesters' low attendance at [Spot Night], we decided that we needed to completely redo the concert aspect of UPB," said third-year student Meghna Vij, Director of Concerts for UPB.
The idea to change the concert's venue originated in 2014, when the switch of ownership of The Spot led to policy changes that included increasing the price of food and alcohol at Spot Nights.
"It's hard to determine what actually changed [the attendance], but I believe it was a combination of the change in day, recent developments in Uptown and changes in the alcohol policy," said Vij. "The routine for students used to be on Thursdays to go to Spot Night, enjoy a $1 beer and then go to karaoke at The Jolly Scholar. After moving to Fridays, we found Spot Night was competing against a variety of other nightlife options in the area."
Fourth-year student Joe Plazek, member of UPB, said that there had been several attempts to adapt to the venue under the new policies. However with decreasing student interest, they could not find a way to continue at The Spot. Plazek also mentioned that the name, Spot Night, had confined the concerts to The Spot. Now, UPBeats can be expanded anywhere instead of being limited to The Jolly.
"More flexibility with the concert's brand allows us to potentially have more flexibility with the types of events we can host in the future," Plazek said.
There are also fewer concerts under UPBeats compared to Spot Nights. In spring 2016, 13 Spot Night concerts were scheduled and three were cancelled. In total these remaining 10 concerts cost UPB over $55,000. Now only planning for four concerts, UPB projects a total expense of $32,500 for the fall semester, reducing the cost by 40 percent.
At the same time, attendance for the last two UPBeats concerts was higher than that of Spot Night, which means UPB is now spending less per attendee. And holding four concerts per semester as opposed to one each week leaves money to pay for more popular musicians, such as the artist behind the current hip hop hit "Broccoli," D.R.A.M. There were over 320 students in attendance for D.R.A.M.
"Due to D.R.A.M.'s popularity, we were forced to close the Jolly Scholar at 8:30 p.m. and enforce stricter rules to enter the venue," said Vij. "Despite the security changes, this show was one of the most energetic concerts I've seen at Case."
First-year student and a "big fan of hip hop, R&B and rap music," Michael Tan, found out about the concert by word of mouth.
"My friends told me D.R.A.M. was coming to The Jolly and I immediately jumped at the opportunity," Tan said. "The Jolly is a great setting because it is a smaller, almost more intimate space. Plus, I had a great view of D.R.A.M."
Like Tan, lots of attendees said they were very likely to go to another UPBeats event in the future.
There are two UPBeats shows left for the semester: Indie Pop Night featuring flor will be on Nov. 11 and Alternative Rock Night featuring We Are Scientists will be on Dec. 2.
"We are hopeful that the new UPBeats format will allow us to continually change and adapt to students' needs, to maximize our concerts' popularity," said Plazek.
About the Writer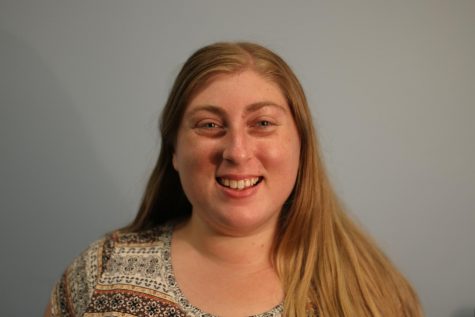 Sarah Parr, Director of Business Operations
Sarah Parr is a fourth-year at Case Western Reserve University and has been involved with The Observer since day one: she was the social media editor for...