SSC initiates compost project
Those who dined at Leutner and Fribley Commons might have noticed something different when throwing away their trash during the week of Feb. 5. Instead of haphazardly throwing away their waste into the trash, the Office for Sustainability asked students to put their trash in two separate bins: one for napkins, one for food waste. These bins turned into compost, a decomposed organic material which is perfect for use as fertilizer.
"Composting is the best way to deal with food waste instead of the landfill," Assistant Director of the Office for Sustainability Erin Kollar said. "It is a way to enrich our soils, grow healthier food and maintain soil health to avoid erosion."
According to Kollar, the data collection program collected 931 pounds of waste over a five-day period. The Office for Sustainability did not collect trash from either dining hall during the week. The organization focused on Leutner on Monday and Thursday and Fribley on Tuesday and Wednesday, only collecting from both halls on Friday. The program had the help of 20 volunteers, many from the Student Sustainability Council (SSC).
"The Office usually runs its own agenda and its own projects, but there are times, such as the composting project, that required a lot of work and effort where both the office and SSC combined efforts to make this pilot composting attempt successful," said Sustainability Ambassador Jason Guo.
Students separated their napkins from their food waste so the Office for Sustainability could keep track of the percent of waste which were napkins verses the percent which was food. Both materials are composted easily at the University Farm, but it can only use so much of the fertilizer for its own crops. CWRU composted pre-consumer food scraps, vegetable shavings and other cooking by-products for at least the past six years, according to Kollar.
"I have wanted post-consumer composting for a couple of years, but there was no infrastructure or reliable transportation to the farm," Kollar said. "Now that we have that [infrastructure] in place with this data, we will be able to say what the next step is."
If CWRU creates too much compost for the farm's capacity, the university would have to establish a contract with a commercial farm to use organic fertilizer. Kollar said that while compost-processing machines exist, some of those machines cannot process napkins. The office separated napkins from the rest of the waste to see what would result from this type of waste disposal.
The compost was ultimately sent to the University Farm to fertilize various crops on the 400-acre property. Kollar said that she hopes to launch a pilot for a long-term composting program after spring break, and said the office would like to have the program itself up and running in the next academic year.
Leave a Comment
About the Writer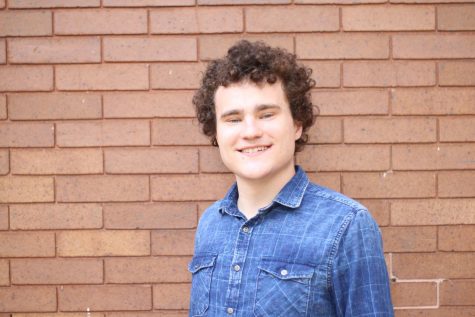 Matt Hooke, Executive Editor
Matt Hooke, The Observer's executive editor, is a fourth-year student studying English. This is his first year as executive editor after spending time...