New residence hall will not be finished by next year as planned
Students were shocked to hear that the new residence hall, located at the North Residential Village and designed to house 290 upperclassmen, would not be opening until two weeks into the fall semester. The building's completion was delayed due to the extremely cold weather of January and February.
Residents will be housed in hotels for the first weeks of the semester, before beginning a phased move-in into their new home.
Initially the building was supposed to be at "substantial completion" on Aug. 1, meaning that the building is ready to be turned over to the university, who then brings in furniture and equipment.
However due to the extreme weather in February, the building won't be at substantial completion until Aug. 31. Then with 10 days for moving in, the university estimates that it will open on Sept. 12 at the latest. If possible students may move into the building in phases, with some of the students being able to move in earlier.
The contractor notified the university of the problem on Feb. 27. They then met with the contractor on March 4 and looked over options to accelerate construction, including a six-day work shift, 10-hour work days and temporary winter protection like plastic sheeting and temporary heating, but none of the options would have pushed up the completion enough.
According to Stephen Campbell, vice president for Campus Planning and Facilities Management, the contractor planned for weather days where they would not be able to work, but, with this February ranking as the coldest in Cleveland in the past 140 years, they were blocked more days than expected.
"Usually it freezes and thaws," said Campbell. "The laws of physics worked against us in this case."
The freezing temperatures prevented them from being able to pour concrete on topping slabs on different floors of the building, which precedes all the other work, including bricklaying.
Once they knew that the residence hall would not be ready in time for the start of the semester, university officials met to discuss options.
"We wanted to develop plan B options to accommodate students with minimal disruption," said Campbell.
After university officials determined that the delay would only be for a few weeks, they decided that housing students in local hotels would be the best option.
University officials said that in their research they did not find any other universities which had had faced this exact problem, but they did see that other institutions who had to find ways to house overflow students until more permanent solutions could be found also used hotels.
According to Campbell, money for the construction acceleration will come from a million-dollar contingency plan built into the construction budget.
The costs of hotels and food for students will be covered elsewhere in the budget. However, Provost Bud Baeslack said that the issue will not be reflected in an increase to student tuition or housing rates.
Although the administration is still working out exactly which hotels students will be staying in, they hope to have finalized details within a week, which will be released to students. They also plan on communicating closely throughout the summer with the 290 students who will be placed in hotels.
Hotels would be double occupancy, unlike the single occupancy rooms in the new residence hall, and would not have kitchens. However students would be given a certain amount of CaseCash or a 17 meals per week meal plan for the duration of their stay in the hotel.
Students will also have their housing discounted for the two weeks that they are not living on campus, by the amount that they would have paid for that time. There will be storage options available for them while they are living in the hotel, and the university will help them move from the hotel into the new residence hall.
The goal is to have students as close to campus as possible, but with 290 students to be housed, it's possible that some of the hotels may have to be further off campus. The university plans on having a shuttle service if necessary to take students to campus both for class and for extracurricular activities.
"The goal in a situation like this is to make sure that you're putting students first and making sure that that transition is as seamless and comfortable as possible," said Vice President of Student Affairs Lou Stark.
Campbell is also still working with the contractor to see if there are ways to minimize the amount of time that students would be off campus, including doubling up shifts in the later periods of construction, like erecting drywall and painting, where they can have multiple crews working at once without getting in each other's way.
The updates on the new residence hall were announced to students who currently live on campus via email on March 13, just a few days before the March 16 deadline to register for on-campus housing for next year. However Loretta Sexton, assistant director for Campus Living, said that there were no plans to push the deadline back to give students whose decision might have been affected by this development more time.
"The housing lottery process is scheduled over weeks," she said. "It ends at a perfect time, so it doesn't disrupt the end of the semester. So you can't push it back."
Sexton said that she has not received any feedback from students saying that this affected their decision to live on campus next semester. However Victoria Robinson, president of the Residence Hall Association (RHA), has heard some students complaining about the developments.
"Students aren't thrilled about this," she said. "Some people were going to live on campus decided not to, but some also want to live in the new residence hall because it will be discounted."
Robinson said that RHA plans to make sure that these students feel included on campus for the first few weeks of the semester.
"We want to make sure that there are connections for them to do stuff on campus if they don't want to return to the hotel right after class," she said. "I want to make sure we're putting our best foot forward so these students aren't being left out of campus activities."
About the Contributor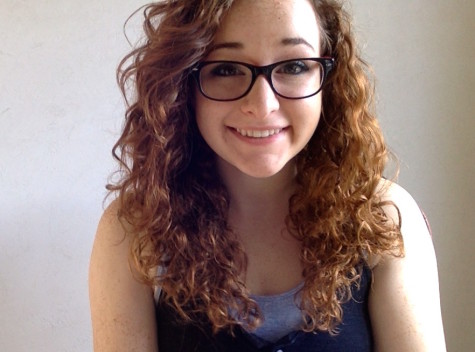 Julia Bianco, Director of Web and Multimedia
Julia Bianco is a senior cognitive science and political science student currently working as The Obsever's Director of Web and Multimedia. She has...