Steely Dan at 50 – From burroughs to bard, and the baby boomers who brought it back
In November 1972, Watergate was still fresh in the minds of Americans, Norman Lear's seminal satire "All in the Family" topped the ratings and two young men who met at Bard College during the height of the Vietnam War and Civil Rights protests introduced young listeners to a new experience of auditory stimulation in "Can't Buy a Thrill."
Originally started by guitarist Denny Dias, Steely Dan is best known as the brainchild of Donald Fagen and the late Walter Becker, despite having numerous set musicians perform on all of their albums. In recent years, Steely Dan has come back into the spotlight, for better or worse. One LA Weekly article titled "Steely Dan Fans are Assholes" succinctly describes the sort of musical pretension you have to obtain in order to appreciate their music. For many, Steely Dan is not something that is understood right away, and many fans often start out hating their music, including myself. However, after enough time spent listening to their smooth jazz chord progressions and constant nihilistic mockery, you find yourself increasingly relating to what they are getting at. Chelsea Leu describes this much more appreciatively in her New Yorker article "My Unlikely Connection to Steely Dan." Growing up with Taiwanese immigrant parents in 2000s Los Angeles, she never felt like she belonged, and listening to Steely Dan's music gave her a taste of the idea that many communities share these same feelings of disconnect.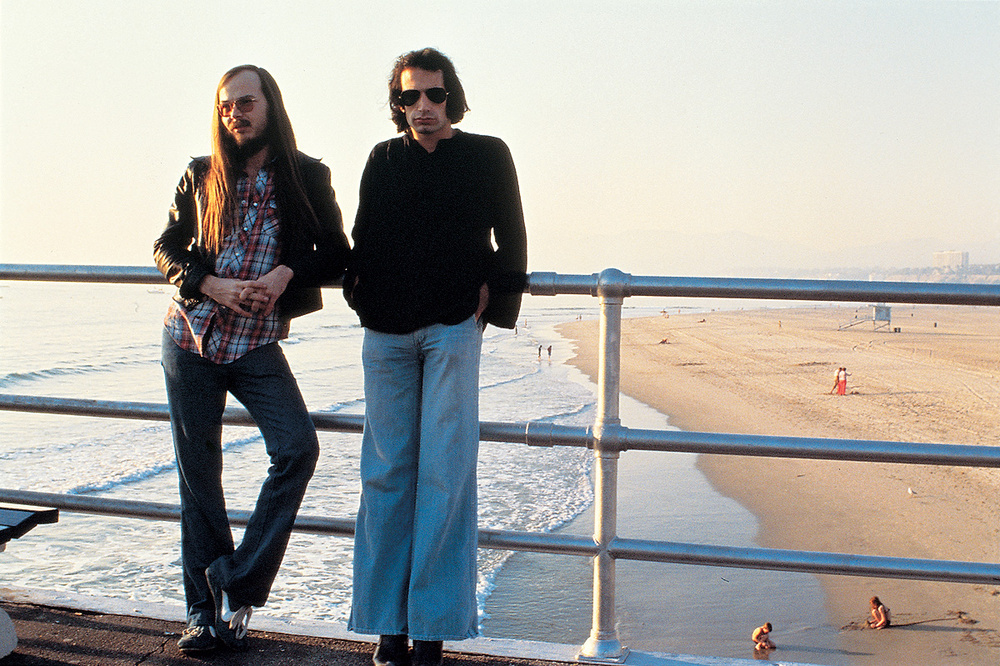 Though their musical counterparts tended to find more success in the chart rankings, Steely Dan produced a much more layered sound, gushing with cynical intellect. Fagen and Becker's acerbic dialect pokes fun at a society they can do nothing but analyze. Grab some Cuervo Gold and fine Columbian—or your vice of choice—and check out the greatest songs put out by these musical savants.
20. "Jack of Speed" – After a 20-year hiatus which saw Fagen produce two solo albums, including his 1983 magnum opus "The Nightfly," and Becker release "11 Tracks of Whack," Steely Dan came back in 2000 with "Two Against Nature," winning album of the year against Eminem's "The Marshall Mathers LP" and indie hallmark "Kid A" by Radiohead.
19. "Don't Take Me Alive" – From the jarring opening chords, it is obvious that this song is one of the darker stories told by Steely Dan. In the song, a man is holed up, trying to avoid being arrested by getting the police officers to kill him. He claims that he has dynamite in a shocking suicide-by-cop scenario.
18. "Everyone's Gone to the Movies"- From stories of familial romance in "Cousin Dupree" to falling in love with a prostitute in "Pearl of the Quarter," Steely Dan didn't shy away from singing about taboo subjects. Perhaps none more so than in this song describing a creepy middle-aged man who shows adult films to kids in the neighborhood, juxtaposed with Calypso-influenced instrumentals. 
17. "Haitian Divorce" – Through the use of a talkbox, Becker was able to alter the sound produced by Dean Parks on guitar, similar to that of "Iron Man" by Black Sabbath. From there emerges a tale of quick romance and raising a child by yourself. Fagen and Becker often highlight the lovable losers in life, the people that never stood out in the crowd, but have a new story to share here. 
16. "Godwhacker" – In the band's final album, "Everything Must Go," Becker and Fagen show little more than mere glimpses of their former glory, and ultimately fall short in terms of providing something new and original. One of the few bright spots in their 2003 finale, "Godwhacker" is about an elite group of assassins tasked with getting into heaven to take out God. It does offer a unique and catchy instrumental track that could have appeared on any of their earlier albums. 
15. "Aja" – This choice in the rankings is sure to upset many Dan fans, but this might be where my most subjective ranking occurs. I can agree that this song is their highest ranking masterpiece in terms of instrumental sections, but it just lacks the certain catchiness that I look for in many of their lyrics. Wayne Shorter provides the strongest instrumental solo in their entire discography on tenor saxophone, while Steve Gadd challenges Shorter for that title on drums.
14. "Green Earrings" – For the longest time I happily thought Fagen was proudly singing about "The Rings of Randy's eyes," rather than "rare design." Even upon realizing of the correct lyrics, my appreciation of this song did not lessen even if Donald wasn't singing about a gay romance. 
13. "Deacon Blues" – One of the many things I love about Steely Dan is their uncanny ability to consistently produce high-quality music. Their 1977 masterpiece "Aja" contained seven songs, around five of which could feasibly be at the top spot of any fan's list of favorite songs. 
12. "Babylon Sisters" – What musician hasn't sung about indulging in drugs and prostitutes? However, Steely Dan is unique in connecting these activities to religion, and again to Babylon's representation of a fallen civilization. 
11. "Josie" – If "Die Hard" is a Christmas movie, then the opening chords to "Josie" make it a Halloween song. There is something so sinister about the final track off "Aja," which tells the story of everyone's local love interest who is always sure to cause a commotion every time she comes back home for a visit.
10. "Show Biz Kids" – This is the one song that I initially hated on my first few listens. Just that terribly repetitive background of something you can't understand, with the weird reference to wearing a "Steely Dan T-shirt." After further listening, I finally appreciated it, the terribly catchy background with a pun on losing money in Las Vegas (lost wages), the awesome meta reference of wearing their own merchandise and not to mention that phenomenal harmonica at the end provided by Becker.
9. "Black Friday" – The first track off their vastly underrated 1975 release "Katy Lied"; this guitar-heavy hit feels more like a traditional classic rock song than most of its jazzier discographic partners. A mockery of corporate America—sharp descriptions of men in suits jumping from buildings upon receiving financial ruin and a bass line that could cut through Stonehenge—this one is simply a dancer, and one that kicks ass the whole way through.
8. "Fire in the Hole" – Neither "Do it Again," nor "Reelin' in the Years," was included from their debut album "Can't Buy a Thrill," but this jazz-funk hybrid laden with pessimism is another song that has been lost into relative obscurity. Despite coming before some of their more advanced compositions, "Fire in the Hole" serves as a good predecessor to the kind of storytelling and instrumentals that could be expected in the coming years.
7. "Bodhisattva" – The one Steely Dan song that never fails to make me stand up and start dancing. A seeming musical equivalent to Ken Kesey's acid tests, or Hunter S. Thompson's tales of taking every drug he can find to pursue the American dream, this song takes a hold of every part of you and doesn't let go, until all that remains after the guitar ends is deafening silence. 
6. "Kid Charlemagne" – Another tale of a drug-fueled frolic through the streets of Los Angeles, the catchiness in this song is provided by backup vocalists and a colorful description of the rise and fall of a San Francisco LSD manufacturer. A song sampled by some, and replicated by none. 
5. "Sign in Stranger" – I don't even know what to say about this one. Other than being criminally underrated, it has some of the most unique and clever jazz chords heard in any of their work. Paul Griffin lifts this song to such prestigious heights with his style of piano that it almost comes off as a brag of his musical talents. 
4. "Your Gold Teeth II" – There is something so magically nostalgic about the instrumentals prior to any singing, reviving memories of years gone by. From running through my backyard as a kid during summer break, to watching the leaves change color and cover my small Appalachian hometown hues of orange and red, to finally being blanketed in a white shield of armor. That had absolutely nothing to do with the song, but I hope you get my idea. Beautiful songs are ones that make us really think, and this one always makes me wonder.
3. "My Old School" – Looking back on my time at CWRU, I can certainly say I would be proud to come back and do it all again. If it weren't for a certain couple of people I met through my time writing for The Observer over the last three years, I likely wouldn't be writing this article or any article—so you can blame them.
2. "Gaucho"- Is it the perfect song composed by the perfect band? Yes. Is it their best song? Who really knows. 
1.  "Black Cow" – Very few songs are catchier than the lead track off "Aja." If you ever wanted to know what I look like while listening to my favorite Steely Dan song, look up clips of Elaine Benes dancing on "Seinfeld."