Steven Wright, king of the one-liners, coming to Cleveland on Oct. 26
"You can't have everything. Where would you put it?"
Steven Wright is a master of this type of one-liner. Bizarre, carefully put together jokes that crack an audience up with just a few words. He paces the stage as he delivers his jokes, deadpan and understated, flipping quickly from one joke to the next, always keeping his audience on their toes.
Wright has been a presence in the stand-up scene since 1982, when, at age 26, he was first invited to appear on "The Tonight Show with Johnny Carson."
"My goal, my dream, my fantasy was to go on there some day," said Wright, who started watching Carson when he was 15 years old. "It changed my career and my whole life."
Wright was invited back to appear on the show again less than a week later, a rarity for Carson's show. It quickly launched his career, and he went on to perform on "Saturday Night Live" and "Late Night with David Letterman."
Wright's first comedy album, "I Have a Pony," released in 1985, was nominated for a Grammy. That same year, he had a special on HBO. Before 1990, Wright had appeared in four movies, another HBO special and won an Academy Award for a short film that he wrote and starred in.
Wright was also recently nominated for an Emmy for his work as a consulting producer on the fourth season of FX's "Louie."
"[Louis C.K.] would bounce stories off me," said Wright, who had known C.K. for a couple of years before he asked him to work on the show. "It was a great thing for me. I never did anything like that before. He's a brilliant, brilliant comedian, and I was happy to work on the show with him."
Still, besides his brief forays into television and movies, Wright has always focused mainly on touring. Unlike many comics, who use stand-up as a launchpad for acting or writing, Wright has spent his thirty-five years in the business performing live at theaters across the country.
"I'm just doing what I do," said Wright. "I write stuff, I try it out, and then I go on the road and do the show. I've been loving it for 35 years and so I'll just be doing more of that."
Wright's stylistic children litter the stand-up world, with comics like Demetri Martin, Ben Kronberg and Zach Galifianakis taking their cues from his now classic style.
On Oct. 26, Wright will be performing his 85-minute stand-up show at the Ohio Theater in Playhouse Square.
"My show is like a painting that never ends," said Wright. "I'm always adding things, taking things out, doing things I've never done before."
"There's a chance, a slight chance people might think [the show] is funny," said Wright. "They can't be in two places at once, so they might as well be there."
About the Writer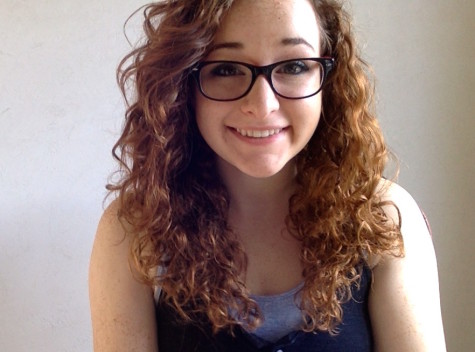 Julia Bianco, Director of Web and Multimedia
Julia Bianco is a senior cognitive science and political science student currently working as The Obsever's Director of Web and Multimedia. She has...