Students rally against gun violence
Thousands of people gathered at Cleveland's Public Square on Saturday, March 24 for the March for Our Lives, a rally which protested gun violence and pushed for stricter gun control policies.
The national March for Our Lives campaign was facilitated by a group of students from Marjory Stoneman Douglas High School in Parkland, Florida. The school came into national news after a mass shooting in February resulted in the deaths of 17 students and staff members, and the injury of 17 more.
Marches like the one in Cleveland took place in major cities across the country, the largest in Washington D.C., where an estimated 200,000 people marched to demand stricter gun legislation.
A group of Case Western Reserve University students led by Marjory Stoneman Douglas alumna Annie Du participated in the Cleveland march together as a way to honor the victims of gun violence, including the Parkland victims.
Du said, "An average of 1,200 Ohioans die due to gun violence every year. That's more than three people a day."
According to the Giffords Law Center, 639 of those 1,200 deaths are from Cleveland. Du said that although she does not personally know the organizers of the D.C. March for Our Lives, current students, staff and alumni from Marjory Stoneman Douglas helped to organize and participate in marches across the country, including herself.
"It is so incredibly easy at a university like CWRU to shelter yourself from the horrible things that are happening around us," Jillian White, a first-year student and a participant in the Cleveland march, said. "That's why engaging with our greater community is so important; it is our responsibility to initiate change and not sit idly by in the face of injustice."
Du and White are both optimistic, and believe that the student-led campaign will reap lasting impacts on existing gun legislation, especially since many of the current Parkland students will be of voting age by the 2018 midterm elections.
"The march is just the beginning of this student-led movement," Du said. "The march is a demonstration of just how many people across the country—and even across the world—are in support of common sense gun control."
Leave a Comment
About the Contributors
Katharine Toledo, Staff Reporter
Katharine (Katie) Toledo is a second-year student from a suburb of Columbus, OH. She is a pre-law student double majoring in political science and economics...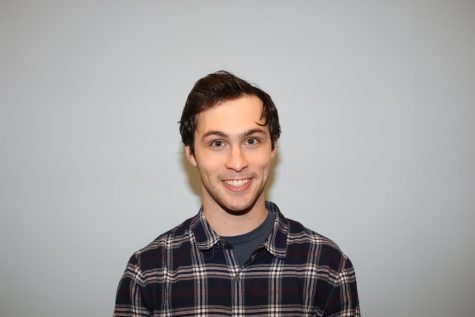 Henry Bendon, Staff Reporter
Henry Bendon is a fourth-year political science major who has been writing and taking photos for the Observer since the fall of 2016. In his time with...