Students will vote on Undergraduate Diversity Council
The proposed Undergraduate Diversity Council (UDC) will be going to a student referendum, which will determine whether or not they can have a seat on the Student Executive Council (SEC). According to SEC's bylaws, at least 25 percent of the student body needs to vote in the referendum, and two-thirds of those who vote need to say yes.
The SEC is made up of the umbrella organizations on campus, including the president and finance chairs of Undergraduate Student Government (USG), the University Program Board (UPB), the University Media Board (UMB), the Class Officer Collective (COC), the Interfraternity Congress and Panhellenic Congress (IFC/PHC) and the Residence Hall Association (RHA), as well as representatives from off-the-tops Springfest, Senior Week and Thwing Study Over (TSO).
They manage the division of the Student Activities Fee (SAF), an approximately $171 per semester that each student pays on top of tuition.
The proposed UDC aims to provide a place for undergraduates to talk about diversity issues on campus. It would encompass organizations who fit under the eight diversity pillars: ethnicity, religion, gender, socioeconomic class, race, sexual orientation, ability and age. These organizations are currently a part of USG.
UDC is asking to be a voting, non-financial member for their first semester, meaning that they would not have a portion of the SAF for the fall semester. Their status would be reevaluated after that and the SEC would determine if they could have an allocation in the spring.
"We're all excited about the referendum," said Brittany Chung, who, along with Precious Amoako and Nicholas Fung, first presented the idea of UDC before the SEC. "This is just the first step."
Chung believes that the hardest part will be getting students to go out and vote.
"I'm a little nervous about mobilizing our students to actually say yes to this and show that our student body fully supports it," she said.
"People can see the benefit and the value, but in the end it's going to be motivating people to submit their opinion and make sure their voices are being heard," added Fung.
They are still working on the exact wording of the referendum. The exact date of the referendum has not yet been decided, although it may be on the same ballot as the USG elections, which will run from April 9-April 10.
Leave a Comment
About the Writer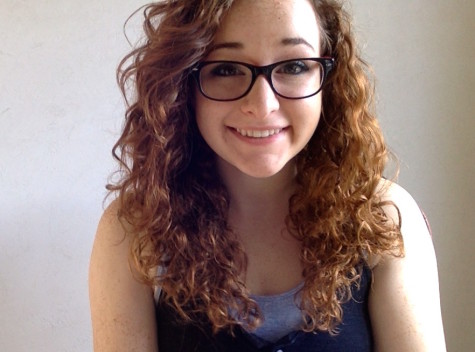 Julia Bianco, Director of Web and Multimedia
Julia Bianco is a senior cognitive science and political science student currently working as The Obsever's Director of Web and Multimedia. She has...