Super Bowl, anything but predictable
With the culmination of the NFL season upon us the entire football fanbase and even a lot of non-football fans are gearing up for the annual tradition of watching the season's last teams standing duke it out for the chance to hoist the Lombardi Trophy. The annual spectacle has grown larger and larger each year, and since this year is the 50th Super Bowl it makes for an enormous stage. This year's game pits the Carolina Panthers and explosive young star quarterback Cam Newton, this year's league MVP, against the Denver Broncos and veteran quarterback Peyton Manning, one of the games' all time greats. The two could not be more different molds of a quarterback and will be searching for very different things. Manning will be looking to cement his legacy while Newton will be looking to start his. Of course the two sides have not made it this far on the backs of their quarterbacks alone. The Panthers arrive off a near perfect record and look to clinch a coronation of their season. The Broncos were the dark horse of the playoffs, placing in top five of team stats in the playoff only in defensive yards allowed rushing. Everyone expects a hard fought battle between the two squads, though the Panthers have the edge in predictions. However, as we know in football, anything can happen, and below are the sports fans of the Observer and their predictions for Super Bowl 50. Check them out and see which ones come true this Sunday, Feb. 7.
Andrew Hodowanec: Photographer
Team: Panthers
Score: 28-21
Prediction: Game goes into overtime.
Eddie Kerekes: Staff Reporter
Team: Panthers
Score: 27-24
Prediction: Left Shark returns and dances perfectly in sync with Coldplay.
JP. O'Hagan: Sports Editor
Team: Panthers
Score: 35-24
Prediction: The broadcasters say at least 10 things that they directly contradict themselves on later in the broadcast.
Noah Crowley: Staff Reporter
Team: Panthers
Score: 24-10
Prediction: Broncos have as many three and outs as the Panthers, if not more.
Mike McKenna: Executive Editor
Team: Broncos
Score: 30-17
Prediction: C.J. Anderson, my first or second round pick in three fantasy leagues, will finally actually contribute, rushing for 85 yards and two scores.
Aquene Kimmel: News Editor
Team: Broncos
Score: 24-13
Prediction: I will cry at the stupid beer commercial again, the one with the horses.
Taylor: Business Manager
Team: Panthers
Score: 37-30
Prediction: The world will suddenly run out of beer, causing thousands of middle aged men to watch sober.
Billy Heyen: Staff Reporter
Team: Panthers
Score: 31-13
Prediction: If a Broncos player sacks Cam Newton, they will Dab.
Leave a Comment
About the Writer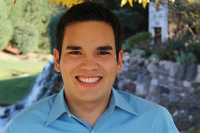 JP. O'Hagan, Sports Editor
JP. O'Hagan is powering through his third year as Biomedical Engineering major and Spanish minor, while serving The Observer as Sports Editor. JP is...