Swimming and diving win final tuneup
Spartans take weekend off to prep for UAA Championship
The swimming and diving teams leave to Atlanta later this week, as they compete in their biggest meet of the season, the University Athletic Association (UAA) Championship starting on Wednesday, Feb. 11.
In their final tuneup before the big competition, both the men's and women's swimming and diving squads pulled off solid victories over Baldwin-Wallace University.
The men's squad handily beat the hosts with an impressive 209.5-68.5 victory. The victory was the Spartan's eighth straight win this season and advances the team to an 8-1 record. Case Western Reserve University won 13 of the 16 events, led by sole swimming double-winner Oliver Hudgins.
Hudgins led the Spartans with first place finishes in the 50-yard freestyle and the 100 backstroke races. Hudgins also swam in leadoff leg of the 200-medley relay for the Spartans with John Kilbane, Logan Smith, and John Seiler.
Connor Farrell also had two victories in the meet, with first-place dives off both the 1-meter and 3-meter boards.
The women's squad also defeated the hosts, swimming to a 187-98 victory over the Yellow Jackets.
Three freshmen were double winners for the women. Cassandra Laios, Jennifer Eurich and Inez Moore all out-swam their opponents to bring in six victories for the Spartans. Laios touched the wall first in the 50-yard backstroke as well as the 100 back with times of 30.09 and 1:03.88, respectfully. Eurich swam her way to victory in the 100 and 200 free, and Moore placed first in the 50 free and 50 butterfly, finishing both in under 30 seconds.
The Spartans also won both relay competitions with Laios, Eurich and Moore all in on the 200 medley. Laios and Moore add fourth victories each in the 200 free relay victory with freshmen Jenna Krynicki and Abigail Dessart, finishing in 1:45.61.
Many top swimmers rested for the meet, with a few races running the shorter distances instead of the typical lengths (such as 50-yard free instead of 100 yards). This was done in order to allow for less fatigue come UAA play as well as to give younger blood competition experience.
The Spartans are taking the weekend off before returning to the pool in Atlanta at the UAA Championship hosted by Emory University. The competition will be the toughest test for the Spartans, as five of the men's teams and six of the women's teams in the UAA are ranked in the top 25. The action starts Wednesday at 10 a.m., with competition carrying through the weekend.
Leave a Comment
About the Writer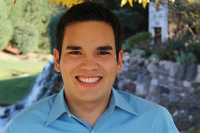 JP. O'Hagan, Sports Editor
JP. O'Hagan is powering through his third year as Biomedical Engineering major and Spanish minor, while serving The Observer as Sports Editor. JP is...