Swinging for Glory
Spartans aim for return to NCAA tournament this season
Last Seasons Record: 34-12
Last Season UAA Standing: 6-2, UAA Champions
Top Rival: Marietta
Returning Seniors: 8
Newcomers: 9
Captains: 4; Rob Winemiller, Andrew Gronski, Jordan Swisher, Kerrigan Cain
Pre-Season Ranking: 15th in NCAA D3
Season kickoff: Washington University at UAA Championship in Sanford Florida, Sunday March 8th
Expected Home Opener: Wed., March 25th vs. Otterbein University
Weather related schedule changes last season: 6
Head Coach: Matt Englander (9th season)
Team Accolades: 15th in the D3Baseball.com Preseason Top 25, 2014 Mideast Region Coach of the Year, Broke CWRU win record, Runner-up at the NCAA Mideast Regional, Two Capital One Academic All-Americans.
Player Accolades: Jordan Swisher: All-UAA First Team, ABCA/Rawlings All-Mideast Region Second Team, D3Baseball.com All-Mideast Region Third Team. Kerrigan Cain: D3Baseball.com All-Mideast Region Third-teamer,Second-team All-UAA selection, UAA Championship and NCAA MIdeast Regional All-Tournament Teams. Andrew Gronski: Mideast Region Player of the Year, UAA Co-Player of the Year, Championship Tournament MVP. Rob Winemiller: Drafted by MLB Toronto Blue Jays.Will Meador: NCAA Mideast Regional All-Tournament Team.
***
Englander on team: "They are all great kids. They chose their captains, and those four are great players both on the field and off. There is a great sense of leadership, and they will help the whole team be better. They will keep their teammates accountable."
Englander on goals: "The goals as always come from the players, and this year they decided that they want to go back to the NCAA tournament and compete for the National Championship. Of course we also want to win the UAA tournament as well."
Englander on newcomers: "We have a lot of great experienced players, but there will be plenty of time for the newcomers to come to prove they deserve their playing time. I can see many of them making an impact this season."
Englander on weather: "The weather is always a challenge, but we have a great team here that prepares the field and schedules games for us. They make the field ready, and we do what we need to be play at our highest level despite the cold or rain. It doesn't matter if it's a really nice day; we have to go out there and play just as good as the day before. It is just part of the challenges of the season in general."
Englander on starting most of the season on the road: "It is a long season, and to be successful, the travel is something we have to balance. However there is something gratifying of making those trips to Virginia and Florida. We spend time with each other, and it helps the guys as a team."
Englander on Winemiller: "I did talk to Rob [Winemiller] a lot about his decision after the draft. He and I think he did the right thing. It is an honor to be drafted, but it was never the goal. He wanted to come back and chase a national championship with this team and finish his degree. That's what he is doing."
Englander on rival Marietta: "We take every game seriously. However they are a really good team that we play. They knocked us out of the tournament last year, and we want to play for the National Championship, so there is a good chance we will see them in the tournament again."
About the Contributor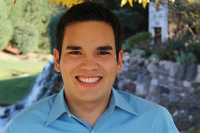 JP. O'Hagan, Sports Editor
JP. O'Hagan is powering through his third year as Biomedical Engineering major and Spanish minor, while serving The Observer as Sports Editor. JP is...