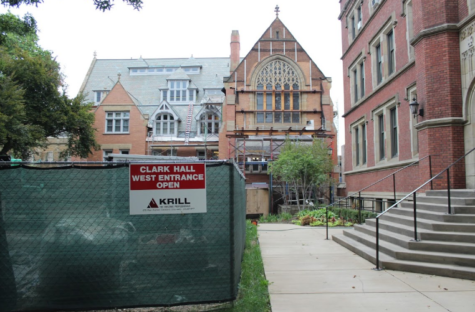 Shreya Ravindran, Staff Reporter

September 30, 2016
As students pass by Mather Quad, a distinct sight comes into view: lavish yellow tapes and enigmatic green netting surrounding the buildings. More than a simple construction site, this is an exhilarating project as it is a historic restoration of Clark Hall of Liberal Arts, a 124-year-old building, ...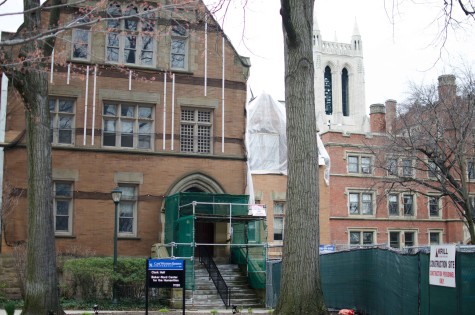 Anastazia Vanisko, Copy editor

March 25, 2016
When students came back from spring break, they were greeted with a new sight as they crossed Mather Quad: construction. After years of passing by a Clark Hall that was covered in green netting, the university and the College of Arts and Sciences decided to begin a historic restoration of the building....