Clark Hall finally losing netting
When students came back from spring break, they were greeted with a new sight as they crossed Mather Quad: construction.
After years of passing by a Clark Hall that was covered in green netting, the university and the College of Arts and Sciences decided to begin a historic restoration of the building. Its original brick exterior from 1892 was connected to an inner masonry wall with iron ties. According to a university spokesperson these ties have rusted over time, and without their support the original brick skin began to "slump." The familiar netting covering Clark Hall, along with temporary metal ties, was put in place to prevent structural failure and preserve the safety of passersby until the exterior brick façade could be replaced.
The construction began during spring break. Extreme precision is required to accurately restore the building, meaning that the work needed to start at that time in order to be finished for the upcoming fall semester.
"The brickwork features a custom color and unique shapes to best match the original," said a university spokesperson. "The coursing of the brick incorporates extremely thin grout lines that require tight tolerances to match up with the surrounding original stonework and woodwork that will remain."
The money for this project comes from part of an annual funding allocation to maintain and repair campus facilities.
Students staying on-campus this summer can expect to see continuing construction, along with the added project of repairing Guilford House's porch.
About the Contributor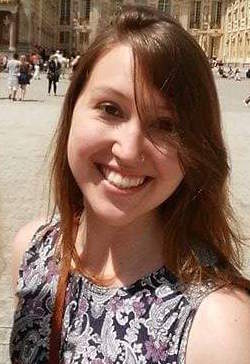 Anastazia Vanisko, Copy Editor
Anastazia Vanisko is copy editor for The Observer and writes for the news section. She is a third-year political science and dance double major, with minors...