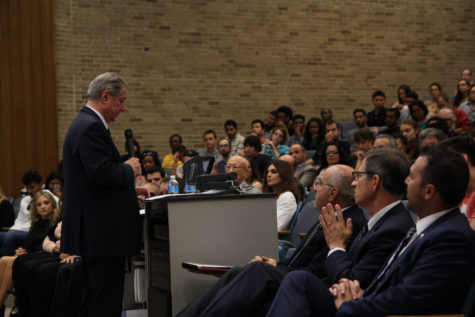 Anmol Nigam, Photography Editor

October 14, 2016
Students leaving class last Friday may have noticed the swarm of suits and students alike flocking to Millis Schmitt Auditorium. The point of their attraction was the keynote address led by the former President of Lebanon Amine Gemayel. The event, titled "Managing the World Crisis of the Middle East: I...
Anastazia Vanisko, Copy Editor

February 19, 2016
"Talking Foreign Policy," Case Western Reserve University School of Law Co-Dean Michael Scharf's weekly radio broadcast, discussed the role of national security topics in the upcoming presidential primaries in its Feb. 12 show. The broadcast was produced in partnership with WCPN 90.3 ideastream. Of...