Talking Foreign Policy radio show discusses presidential candidates' stances
"Talking Foreign Policy," Case Western Reserve University School of Law Co-Dean Michael Scharf's weekly radio broadcast, discussed the role of national security topics in the upcoming presidential primaries in its Feb. 12 show. The broadcast was produced in partnership with WCPN 90.3 ideastream.
Of the candidates still in the race, there is a wide range of experience in the field. Navy Reserve Captain Gregory Noone, guest panelist and director of the National Security and Intelligence Program at Fairmont State University, said that this should be the most important quality for each candidate, but in reality what is most important is the position they hold on each issue.
These stances vary on a range of topics, including relations with China, how to deal with ISIS and immigration policies.
With regards to China, Assistant Professor Timothy Webster, guest panelist and director of Asian Legal Studies at the CWRU School of Law, said that the issue tends to divide between establishment and fringe views rather than along partisan lines. According to Webster, this means that candidates such as Hillary Clinton, Marco Rubio and Jeb Bush view China as an economic opportunity, while Bernie Sanders wants to decrease foreign trade.
An issue that does seem to divide along partisan lines, however, is that of immigration. Candidates such as Donald Trump and Rubio offer dramatic solutions like building a wall along the Mexican border, while Clinton and Sanders advocate immigration reform. According to Cleveland attorney David Leopold, a guest panelist and a past president of the American Immigration Lawyers Association, this is possibly a Republican tactic to revitalize their white voter base after Mitt Romney received only 27 percent of the Latino vote in 2012. The Republican theory is that white people just aren't voting.
The immigration question is complicated by how to deal with ISIS and the thousands of refugees fleeing the group.
Republican candidates adamantly oppose allowing in refugees, often in fear that they may have links to terrorist groups like ISIS. Trump even goes so far as to say the U.S. shouldn't let in Muslims, but, according to Webster, that would be the first time the U.S. specifically kept people out because of their religion. Furthermore, Webster said that these refugees are vetted multiple times before it's even determined if they qualify as refugees, so the continued insistence that they may be linked to ISIS shows how politicized this issue has become.
"[ISIS] is not a rational state actor that plays by the rules in the international arena," said guest panelist and Cleveland Marshall College of Law Professor and Associate Dean Milena Sterio.
This, along with the November attacks in Paris, shows that ISIS is an unpredictable actor. The unpredictability has inspired a variety of approaches. Cruz wants to carpet bomb the group—killing civilians along the way—while more moderate candidates have suggested working with the Arab states to attack ISIS. According to Noone, a mixture of the moderate stances, along with boots on the ground (which no one wants to suggest) is what's needed. At this point, Sterio says, each candidate is focused on only one element of what needs to be a much broader plan. But again, according to Noone, carpet bombing really isn't an option under humanitarian laws.
Of course, there is always the possibility that candidates will change their stances on these various foreign policy issues.
"These positions aren't done in a vacuum," said Noone, specifically referring to the various stances on ISIS. "[The candidates] know that the voter group that they're going for likes to hear this … I don't know how genuine many of these policies and positions actually are."
About the Writer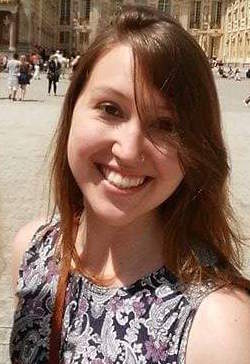 Anastazia Vanisko, Copy Editor
Anastazia Vanisko is copy editor for The Observer and writes for the news section. She is a third-year political science and dance double major, with minors...